A Guide to Shipping Insurance and Everything You Need to Know
Here's a disturbing statistic from a recent research report covered in Fast Company Magazine: 11 million packages were stolen from Americans' doorsteps in 2015.
For obvious reasons, it's extremely difficult to find data from individual carriers about the percentage of their deliveries that fail to make it to their destinations intact. But several estimates suggest that roughly 5% of eCommerce deliveries arrive damaged and perhaps 1% are stolen. And given the fact that carriers all offer their customers some sort of claims process for lost or damaged items, you can be certain that every carrier faces these issues to some degree with the packages they're trusted to deliver.
This means that if you ship products to customers, the only way to protect your company against having to absorb the entire cost of replacing one of those 11 million stolen packages, or to make good on a damaged or lost delivery, is to purchase shipping insurance.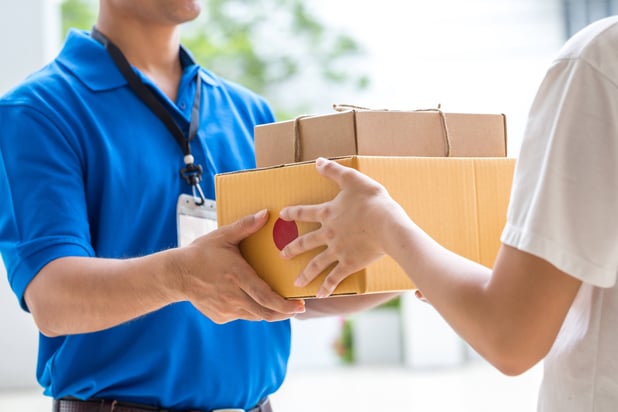 What Are Your Options for Shipping Insurance?
When it comes to selecting a shipping insurance strategy, you first need to understand the difference between declared value coverage and cargo insurance.
Declared value coverage — which is not, strictly speaking, insurance — is the dollar amount you place on a package you are handing over to your carrier for delivery, and which establishes the maximum amount that carrier will be liable for if something happens to that package in transit. It's also important to understand that your carrier is liable for this amount only if the problem to the item (damage, loss, theft) happens while it's in their possession, and only if you can prove that it was the result of the carrier's negligence.
Cargo insurance, on the other hand, is true shipping insurance — and it covers your package against loss or damage from the moment it is picked up through its successful delivery to your customer's doorstep. Cargo insurance can even cover costs above and beyond the value of the package itself, including your freight costs. And unlike declared value coverage, cargo insurance may pay for your losses regardless of your ability to prove carrier negligence.
With those distinctions in mind, let's consider your shipping insurance options:
Option 1: Don't buy shipping insurance at all — and receive only your carrier's basic declared value coverage.
Carriers offer declared value coverage for most types of shipments — although there are typically restrictions on certain types of commodities, such as live animals or perishable goods like food or flowers.
Most carriers offer basic declared value coverage free of additional charge. FedEx and UPS, for example, automatically provide up to $100 of basic declared value coverage for all deliveries as long as they meet the carrier's terms of service — such as that the shipper has packaged the items professionally and according to the carrier's requirements.
It's worth noting, however, that the United States Postal Service does not include even this level of basic coverage on all of its shipments. In fact, the USPS will grant you an automatic $100 of declared value coverage only if you ship through their Express Mail service.
In other words, even if you opt not to purchase any additional insurance for your packages, your carrier will in most cases offer you some minimal amount of protection against loss or damage — if you can demonstrate the problem was their fault.
Option 2: Purchase cargo insurance from your carrier.
Although this is typically a better business strategy than simply settling for the declared value coverage limit included in your carrier's shipping service, purchasing cargo insurance directly from your carrier has its own downsides.
Your carrier's cargo insurance will be relatively expensive.
In many cases, buying shipping insurance directly from your carrier can cost 50%, 75% or even 90% more than buying an equivalent amount of coverage from a third-party insurance company.
Your carrier's cargo insurance will require much more manual work.
When you work directly with a given carrier to purchase that company's cargo insurance, that means you'll have to select insurance individually for each shipment. And when you use a different carrier — say, because you need a carrier that offers white-glove service for a particular delivery — you'll need to review that company's cargo insurance options and select the best one for that shipment.
Also, every carrier has its own unique set of rules for filing claims, which means your team will need to devote more time and resources learning how to complete the required forms and tracking down the carrier's required materials — photos, copies of the bill of lading (BOLs), etc. — every time you experience a shipment problem with a different carrier.
Your carrier's cargo insurance will in most cases pay out claims more slowly.
Generally speaking, carriers also take longer to process claims and cut checks to their customers than do third-party insurance companies.
Option 3: Purchase cargo insurance from a third-party insurance company.
Your third option — and we would argue, the smartest — is to purchase shipping insurance from a third-party provider that specializes in cargo insurance.
With a shipping insurance provider, you can centralize and streamline the process of selecting insurance for all of your parcels and freight shipments, across every carrier your company uses — by purchasing a blanket coverage policy that protects all of your shipments over a specific period of time.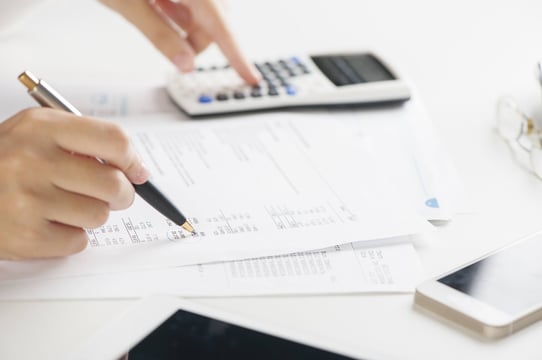 Benefits of purchasing shipping insurance through a third-party service
Here is just a partial list of the benefits of working through a shipping insurance company, rather than purchasing cargo insurance separately every time you schedule a shipment.
1. You'll save money.
When you buy your cargo insurance through a shipping expert, like ShipHawk, you will be able to cut your insurance costs by 50% to 90% over the amount you've been paying your carriers directly to insure the packages they ship for you.
ShipHawk's Shipping Insurance service provides flat, simple pricing for your simple parcels as well as your freight or specialty shipments. And in virtually every case, these flat rates will be significantly lower than comparable cargo insurance available directly from the carrier.
This can result in a savings on shipping insurance of tens of thousands of dollars every year.
2.

You'll save time and hassles.

When you work with a third-party shipping insurance company, you'll have a single point of contact for all of your insurance questions, claims and other needs —regardless of the type of package in question or the carrier tasked with delivering it.

Rather than going through the UPS site and filling out their "lost-package claims process" forms online, or contacting USPS to ask how to report a package that arrived damaged at your customer's home, you can always contact your shipping insurance company directly — and let them deal with all of the carrier paperwork
3. You'll be covered for all of your shipments, across all carriers you work with.
Rather than trying to identify the optimal amount of insurance to buy for every shipment, as you would if purchasing your carrier's insurance, a third-party shipping insurance solution lets you purchase a blanket policy that covers all of your shipments, across any carrier you choose.
This removes both the insurance guesswork from each shipment, and the potential for human error — paying for too much, or too little, coverage for a package.
Learn more about how to obtain the best shipping insurance by speaking with an expert today!