Quick Guide: Questions to Ask When Purchasing Transportation Management Software
What Do You Need in a TMS?
Time-consuming manual processes, system errors, damage, delays, and high costs are all good signs that it's time to consider implementing a new transportation management system (TMS). Working in an ERP like NetSuite is a great way to scale your business, however it has its limitations, particularly in the area of transportation management. Fortunately, there are solutions that build upon your existing NetSuite infrastructure, allowing you to move beyond these limitations without slowing your business down. In this post, we will provide you with an easy guide to determining what you should be looking for in a TMS.
What is a NetSuite TMS?
A NetSuite TMS, or Transportation Management System, is shipping software that integrates with NetSuite to optimize your transportation and logistics processes. A good TMS will pick up where NetSuite leaves off by providing advanced features to automate and optimize your fulfillment and shipping operations. But which system is the right one? The best way to answer this question is to take a look at your business and determine what its specific needs are. Doing this will give you a list of features to look for in a TMS, and having that list in your hand will make choosing the right TMS much easier. We've compiled a list of questions that will help you come up with this list.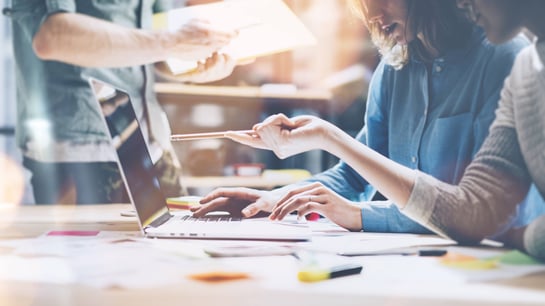 First, list your transportation and logistics problems and opportunities.
Step one in the self-evaluation process is to gain a sense of the greatest hurdles you face and the opportunities they present.
Q #1: What's working?
List the transportation and logistics processes that you believe are successful. In other words, list the best aspects of your current system.
Q #2: What isn't working?
Now list the aspects of your system that you are not happy with. Be honest and take the time to write them out in detail; the more details you provide here, the easier it will be to identify opportunities for improvement and come up with a list of shipping goals.
Q #3: Where do you see opportunities for improvements or innovation?
All of those items that you are not happy with present opportunities for improvement, and we do mean all of them. The best TMS programs are capable of automating nearly every aspect of fulfillment and shipping operations and reducing shipping costs in the process. Even if you can't imagine how to solve a particular problem, put it on this list. Chances are there is a TMS that can handle it.
Q #4: If you could dream up the perfect fulfillment operation, what would it look like?
Now is the time to put all of your answers to the first three questions together and sketch out what your perfect system would look like. Would you like it to be fully automated? Would it have the capacity to send push notifications to customers rather than manually sending out tracking updates? Would it be able to choose the best available carrier and service for you on an individual order basis? Think up your dream system and don't hold anything back. The right TMS can help with just about any aspect of your logistics and fulfillment operations.
Once you have answered these questions, you're ready to move forward.
What Are Your Unique Needs?
After the first three questions, you should have a good idea of what your general goals are. Now is the time to focus on your company's specific needs.
Q #5: What modes do you use?
Transportation modes fall into categories such as parcel, LTL, white glove, truckload, air, and ocean, among others. List each of the modes that you currently use.
Q #6: What systems do you need to integrate with?
You're using a NetSuite ERP, so you need a system that integrates with it. But what else are you using? Think about your warehouse management system (WMS), your eCommerce platform (Magento, Demandware, etc.), and any other systems you use. The ideal TMS will be compatible with these other platforms.
Q #7: What carriers or service providers must be supported?
Some companies stick with one carrier like FedEx or USPS. Others use DHL for imports/ exports and specialty carriers for diverse needs. Which carriers do you currently use? Are you interested in working with others?
Q #8: Do you need multi-carrier rating?
A multi-carrier rating engine rates all available carriers and helps you make the best shipping decisions for every order. A good Multi-Carrier Rating engine will take all of the details into account, choosing the least expensive service that will meet your shipping deadlines on an order-by-order basis.
Q #9: Do you need cross-mode or multi-mode rating?
Just as you may need access to multiple carrier ratings, you may also need multi-mode ratings for incoming freight and outgoing parcel shipments. Do you use freight shipping?
Q #10: How many locations do you ship from?
Do you only ship from distribution centers and warehouses or do you also have inventory at brick-and-mortar stores? Shipping from more than one location means that a NetSuite TMS can provide added convenience to your processes.
Q #11: Do you drop ship?
If so, how do you interface with your drop carriers? Will the TMS you're considering allow you to access your drop shipping data from inside the platform?
Q #12: Do you need the ability to book on multiple carrier accounts?
If you book with multiple carriers for similar shipments, a NetSuite TMS can save you time that would otherwise be spent switching back and forth between accounts. The same goes for strategies that utilize the same carrier with different account numbers.
Q #13: Do you process orders individually or batch process?
If you are currently processing orders individually, would you rather batch process them? Modern transportation management systems can automate many order processing and fulfillment tasks, saving you time and labor.
Q #14: Do you need to integrate with hardware?
If you use scanners, scales, dimensioners or box-making machines, you'll want software that integrates with them. If your machines are outdated, it may pay off to purchase a TMS first and then upgrade to API-enabled machines that can be integrated with the TMS.
Q #15: How do you handle post-purchase tracking?
Many companies send out manual or triggered emails including the tracking number and a link to the carrier website. A smart TMS solution will allow you to deliver branded tracking information regardless of the carrier used. Branded tracking pages keep customers on your website instead of sending them to a shipper's site to track their package.
Q #16: Who in your organization needs access to distribution data?
Anyone who needs information about the distribution process will need access to that information.. Where are they currently accessing it? Would it benefit you to move everything into one dashboard? Does the TMS provider you're considering allow multiple accounts in one dashboard?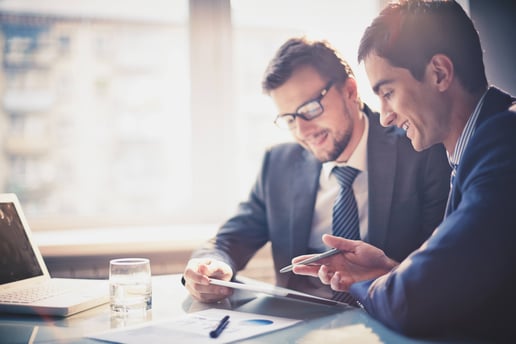 Final Thoughts
Your responses to these questions should provide you with a detailed understanding of what you need in a TMS -- having this understanding puts you in the driver's seat when choosing one. There are a lot of TMS options out there -- some are lean and mean while others are packed full of features that you may or may not use. Knowing exactly what you're looking for will make it easy for you to quickly spot the systems that do what you need them to and skip the ones that don't.
Have more questions about what you need in a TMS? Contact a ShipHawk expert today!