LTL Shipping Made Easier with Freight API
If your business ships less than a truckload of freight at a time, then you know how frustrating it can be to configure each order manually. It's equally challenging to keep costs manageable, track shipments as they travel, and ensure each order is fulfilled by your drop shippers. The dream of doing all this in real time might seem out of reach.
But these are exactly the challenges that ShipHawk is built to simplify. It's is a modern transportation management system that helps businesses save money, increase operational efficiencies, provide an on-brand buying experience and gain data-driven insights that'll help you grow your business.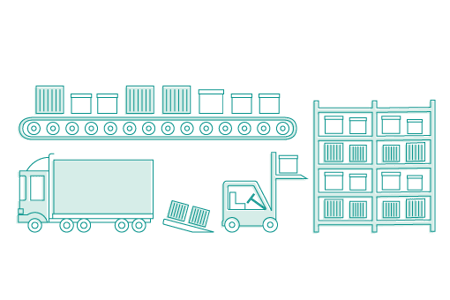 Here's how ShipHawk can put the real-time control of a powerful less-than-truckload (LTL) shipping system right at your fingertips, for a rate you can afford.
How ShipHawk works
In some ways, ShipHawk's core functionality is similar to that of shipping services like Amazon. But where many other services focus on simple shipment tracking and fulfillment coordination, ShipHawk goes far beyond this basic functionality, and provides a full integrated suite of tools designed to keep shipping costs low and orders on time – all from one easy-to-use interface.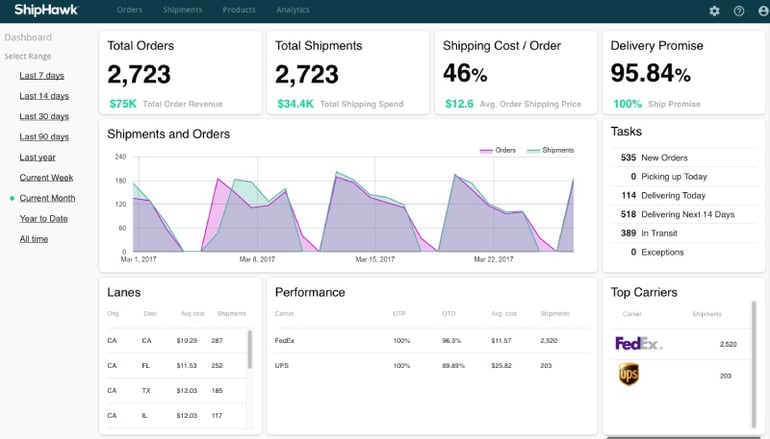 Unlike many of its competitors, ShipHawk offers workflow automation, which reduces shipment-related processing costs by 20 percent or more.
The APIs also provides hardware-free packing optimization, a vendor-fulfillment interface for drop shippers, custom branded tracking, real-time data for internal visibility, shipping rate comparisons, shipment dispatching, and exception management.
All these tools and analytics add up to a best-in-class level of shipping intelligence, connecting parcel, freight and white glove shipments through one unified platform. This data includes carrier performance, opportunities for operational movements, and much more.
Although ShipHawk is not a standalone data modeling tool, its transparent access to shipping data will empower your team to handle parcel and LTL shipping with greater efficiency than ever before.
Who ShipHawk is for
At its core, ShipHawk is an API-based business.
That means it's uniquely positioned to support a wide range of business models, from B2B and B2C commerce to online auctions to e-commerce marketplaces. This flexibility comes from ShipHawk's diverse toolkit of features, all of which are designed to solve the needs of small and mid-sized businesses shipping on a less than truckload basis.
For B2B and B2C businesses, ShipHawk works seamlessly with diverse product inventories and high sales volumes, helping optimize multi-carrier packing and shipping.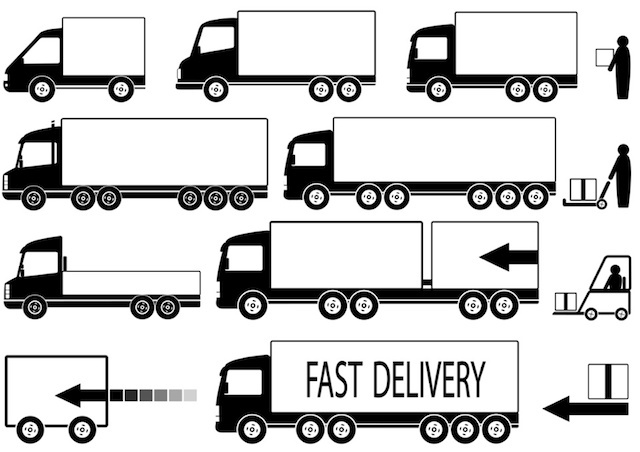 ShipHawk also provides measurable benefits for online auction platforms, helping them maximize the efficiency of the shipping and logistics processes they own. And for many other types of e-commerce marketplaces, ShipHawk works with marketplaces, leveraging shipping data to inform buyers and sellers about pricing decisions, and aggregating shipment reporting and analytics.
What sets ShipHawk apart
ShipHawk will never limit you to a single carrier.
In fact, at the center of the ShipHawk platform is a carrier network that offers a wealth of carrier and service options. This hybrid platform offers the unique ability to leverage your existing relationships with carriers, while augmenting those relationships with pre-negotiated options.
This means you'll always be able to test, validate and change carriers on demand, and be sure you'll always get the best LTL rates available.
And by contrast with many shipping solutions, ShipHawk offers logistics process and workflow automation tools, which empower your business to improve margins and raise your bottom line.
ShipHawk does this with powerful packing and multi-carrier rating algorithms, automated tracking as well as workflow automation like order fulfillment and carrier dispatch.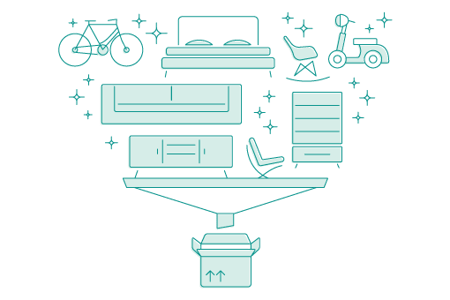 Finally, ShipHawk is built using a modern and powerful technology stack, designed from the ground up for flexibility in implementation.
The API makes it easy to import and work with your existing JSON data, whether that data comes from your online shopping carts, your customer relationship management (CRM) system, your point-of-sale (POS) devices, or even a homegrown system you've custom-configured yourself.
While ShipHawk is not a fit for businesses with low shipping volumes, or that don't own their shipping and logistics processes, its benefits can significantly streamline LTL shipping for many other types of retailers.
If you're ready to integrate connections, ratings, shipping and tracking into one easy-to-use API – and boost your shipping intelligence along the way – then ShipHawk may be the right platform for you.