What is a Transportation Management System?
At some point, the owner of every growing business learns that automation is a central element of success. As consumers change their habits, website and process optimization becomes more important. There are only so many hours in the day to complete all tasks required to keep customers satisfied. A transportation management system is an invaluable asset for any business with order fulfillment and shipping at their cornerstone. But, what is a transportation management system, exactly?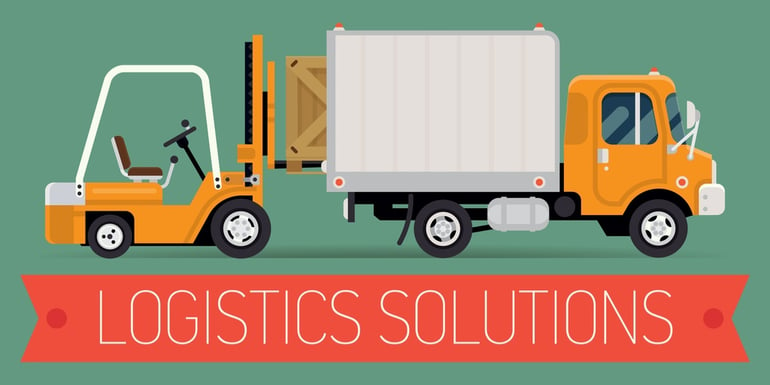 Transportation Management defined:
A Transportation Management System (TMS) is a division of supply chain management that involves planning and coordinating transportation procedures. Most enterprise resource planning (ERP) systems rely on a TMS as a central element of process setting, tracking, and execution. Modern, web-based TMS applications automate workflows, produce an on-brand buying experience, and are ultimately responsible for creating data-driven supply chains.
Legacy Transportation Management Systems:
Load building
Routing
Basic rating, booking and shipment dispatch
Bill reconciliation
Tracking
Multi-mode support and selection
Modern Transportation Management Systems also handles:
Scan-to-ship functionality
Optimizes parcel and LTL returns
Multi-carrier, cross-mode rating (in real time)
Label, BOL and international document creation
Makes rules-based business logic dynamic
Order fulfillment automation
Reduces stations in the DC
Reports data and analytics(in real time)
Squeezes every last ounce of efficiency out of your supply chain
What types of TMS options are available:
Nearly anything can be used as a means to maximize your return on transportation spending, even our stalwart favorite, Microsoft Excel. The difference lies in your level of hands-on management over fulfillment processes and in the information the system is able to process and provide.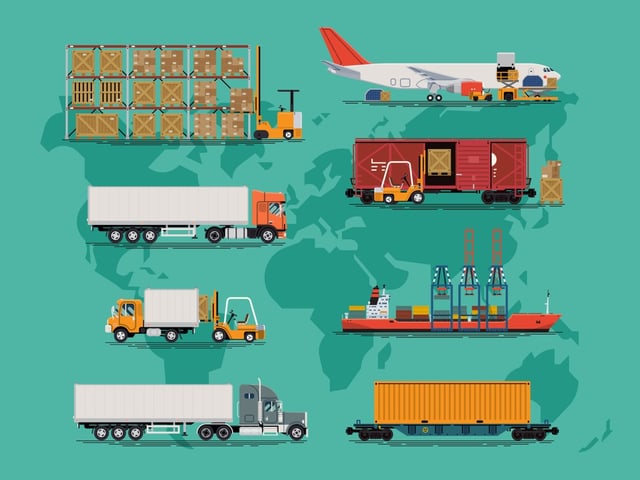 Manual TMS
This type of system uses a completely hands-on approach that requires human management at each state of fulfillment. Manual Transportation Management Systems are the most expensive and labor-intensive option. Sadly, a manual system is prone to error and damage since each process is handled by a human. Another downfall of this approach is that there are significant data limitations for making improvements and changes to transportation procedures.
Outsourced Transportation Management
An outsourced TMS leverages third-party fulfillment assets and services to handle necessary processes. Some who use this option are required to agree to 3PL-specific tariffs. An advantage of this type of system is that it requires low internal labor costs - you pay the agreed-upon fee, and that's it. You may also completely automate internal systems using 3PL rules. However, there are data and reporting limitations and restrictions on making improvements to processes.
Blended TMS
With a blended TMS, hands-on fulfillment is combined with process automation. Some stages of fulfillment are automated while this option requires a high level of technical needs due to multiple systems being used simultaneously. A blended approach can be somewhat costly and labor-intensive, damage prone, and produces significant data limitations for making process improvements.
Automated (data-driven) TMS
Smart Shipping Software (modern TMS or TMS 2.0) for most or all of your fulfillment processes, this is automated TMS. This is the least expensive and labor-intensive Transportation Management System option. Errors and damages are reduced or eliminated because procedures are primarily or completely handled by technology. Data-driven decision making produces the lowest possible shipping costs.
What are the greatest advantages of an automated TMS?
Technology has all but eliminated post-it notes and filing cabinets. Today, nearly anything information-related can be stored in the cloud for convenience. But, the benefits of a cloud-based TMS doesn't end at organization and storage. Here's what else you can gain by enlisting the aid of an advanced TMS.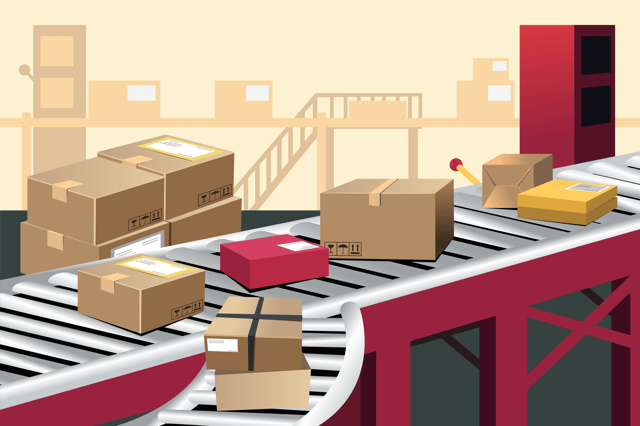 Advantage #1: Tremendous financial savings
Transportation Management Systems can provide companies with powerful insights and reports they wouldn't otherwise have access to, like on-time carrier ratings and packing suggestions. For example, ShipHawk users have been able to reduce their storage, labor, order processing, fulfillment, and transportation costs by 25-50%, and some have seen even greater savings. Used wisely, this information can propel profits.
Advantage #2: Internal company insights
Aside from carrier and package data, a TMS can grant valuable information about your efficiency. By storing order and fulfillment information in one place, you can use the software to find out whether or not you have cost and payment discrepancies.
Advantage #3: Branded, on-site tracking & push-notifications
There's no longer a need to implement email and/or text message notifications, from multiple software hosts, that send your customers to the carrier website to see the status and location of their shipment. With a TMS, you automate order status updates with easy-to-access, branded tracking information right on your website. Push notifications let customers know when their order has reached specific milestones like "Shipped," "Out for Delivery," and "Delivered."
Advantage #4: Order fulfillment automation
One way you'll save on the soft-costs of shipping is through fulfillment workflow automation. A TMS streamlines processes, taking the human error element out of many aspects of your business. Here are some of the options you can leverage:
Address verification
Reports
Built-in carrier integration
Dimensional pricing
Hardware integrations
Multi-carrier rating
Advanced options allow even more assets like multiple warehouse monitoring, labeling.
Final Thoughts
When choosing a Transportation Management System, be informed and stay at the cutting-edge. For the most savings and the least amount of errors and damaged packages, choose an automated system that leverages the power of advanced technology to skyrocket your business. If you're still using a manual, outsourced, or blended approach, or you just want to learn more, talk to a ShipHawk representative today to find out if our TMS solution is right for you.