What Are Soft Shipping Costs?
When they hear the term "shipping costs," most shippers immediately think about their carrier's invoices. And while that's understandable, those invoices are really only a portion of a shipper's true costs. Like the rent for a company's office or the leases on its vehicles, these hard shipping costs typically involve a direct payment to a vendor (to a carrier, in the case of shipping), and are non-negotiable.
But let's take a step back. Will the carrier's invoice represent the entirety of a business's shipping expenses for a given order? Not even close. 20%, or more, of businesses' shipping costs are soft shipping costs.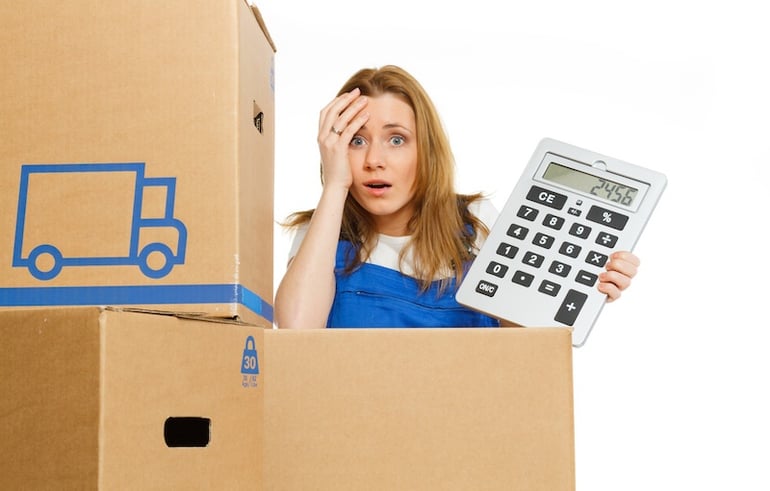 What are soft shipping costs?
As we will describe in detail below, the moment a customer places an order through a business's website, that company's shipping operation has been engaged — and the business will continue to incur additional shipping-related expenses, across multiple departments, until the order has been successfully delivered to a satisfied customer and the company's accounting team has reconciled the carrier's invoice.
In other words, shipping costs include far more than what the shipper pays a carrier to deliver a package. Here is an overview of a business's "soft shipping costs."
Fulfillment Labor

The wages or salaries of the warehouse or distribution-center team who will pull the order from the shelves, select the appropriate box and packing materials, print labels, package the order, and prepare it for carrier pickup.

In addition, a comprehensive accounting of fulfillment labor would also include the wages or salaries of a business's IT or marketing staff responsible for maintaining its customer-facing order tracking system and sending out relevant communications to keep the customer updated on his/her shipment status.

Packing Materials

The inventory of boxes, envelopes and other containers a shipper keeps onsite for order packaging, as well as any packing materials the company might need for the safe transport of the item or to ensure its team complies with documented packing standards.

NOTE ON PACKING: True packing costs include more than just packing materials and labor. Box and material utilization directly impact the shipping charges due to dimensional or weight-related hard shipping charges. Putting an order in a box that is too big could result in additional hard shipping costs of a few cents or as much as $97.50 (the 2018 UPS Oversize package surcharge).

Error Processing

The wages or salaries of employees dealing with damaged or lost items, or costs incurred when repackaging and re-sending items because they were damaged, lost or mispicked.

Returns Processing

The wages or salaries of employees handling returns for any number of reasons.

Customer Service Resources

The wages or salaries of a company's customer service employees handling questions or complaints via phone, email and/or chat about an order or shipment status.

Accounting Team Resources

The wages or salaries of the finance team responsible for dealing with rebills, reconciliation, or communicating with carriers about invoices that need corrections.
---
NOTE ON TARIFF UTILIZATION (AKA Routing Optimization): Tariff utilization also impacts hard shipping costs. Carrier's have become more shrewd in recent years with respect to the structure of their pricing. A great baseline discount no longer directly correlates to a guaranteed low shipping price. Accessorial charges and minimums have to be met and managed to achieve an optimal output. Today's tariffs are far too complex to be managed manually or by basic rate shopping software.
---

What does this mean for most shippers? They think they are paying less than they really are.
And this is far from a complete list of the possible soft shipping costs at any given company. Poorly planned shipping processes can create additional soft costs for a business's IT, marketing, and sales teams.
Soft shipping costs erode margins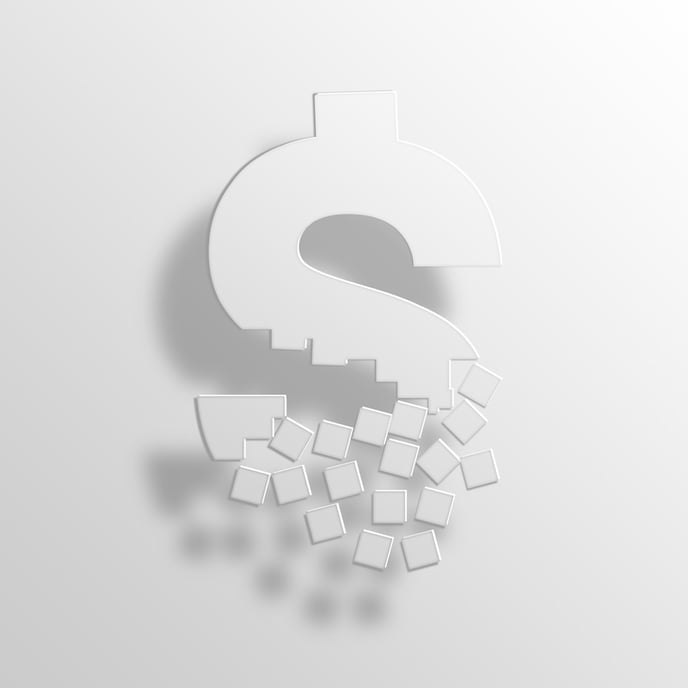 Given this broader picture of how much of a company's operational costs are going to shipping, it should be much clearer that a lack of planning, automation and predictability in shipping infrastructure create soft shipping costs that are far higher than they should be.
For clarity, let's run through a few common examples:
Scenario 1: A distribution-center (DC) employee eyeballs a completed order's contents and guesses at the appropriate packaging — but selects a box that's larger than necessary.
- The larger box is costlier than a smaller container.
- Additional packing material adds to the material costs and requires more labor to utilize.
- Finally, the unnecessarily large package will result in dimensional charges by the carrier. A box that is only one inch larger in each direction can still add multiple dollars to the shipping price.
Scenario 2: The warehouse has configured their fulfillment process for manual operation. As orders come in, a person has to select individual orders to generate pick tickets. After the order has been picked and packed, the employee returns to the terminal to confirm the package weights and dimensions and print the shipping label.
- Using something like the Scan Scan Print automation feature, the employee could have processed three orders in the time it took to process a single order.
- The employee manually selected packing materials and had to manually enter the final weights and dimensions into the terminal. This is one of the most error-prone stations within the fulfillment process. The only errors that are more expensive are those related to damage or returns.
Scenario 3: An employee at a local DC eyeballs a pick ticket and tries to memorize the contents before picking the items from the shelves.
- Auto-configuring the order and generating a pick ticket upon order completion, via batch processing or via mobile device, increases order processing times and reduces human error.
- The reduction or elimination of mispicks reduces Customer Service requests.
Multiply these example costs (and others not detailed in our examples) by hundreds or thousands of orders and the effect on a company's true shipping costs can be significant.
Every company incurs both hard and soft shipping costs. The question is, how are they being monitored, how are they being measured, and where do the real opportunities lie for reducing the overall costs of fulfillment and distribution? No other factor has a greater impact on margins.
To learn more about soft shipping costs and more, contact sales@shiphawk.com today!