Weekly Logistics Report
Introducing ShipHawk's brand new Weekly Logistics Report! In this update you'll find short summaries on some of the most important news updates in fulfillment, logistics, and supply chain.
This week's update contains 3 choice article summaries:
Overcapacity leads to massive surcharges for customers using UPS and FedEx

Same day delivery services + enterprise companies = pain for smaller businesses

Warehouse jobs are hot! So how does that impact eCommerce companies?
Peak Season Pain Looms for FedEx and UPS Shippers
Source: Freight Waves - read the article here
Summary
With the holiday seasons approaching, shippers should expect shipping rates to surge as much as 50% over the 2019 peak

On Nov. 2, FedEx will shift a percentage of deliveries from 2-day to 3-day delivery but still show shipment as 'on-time'

Shippers might want to consider shipping with a less-than-truckload (LTL) carrier
Commentary
Carriers are charging you more but taking longer to ship your items? UPS and FedEx parcel surcharges continue to hike as we get closer to the holiday season. With the holiday shipping demand, eCommerce shippers should expect prices to "surge by as much as 50% over the 2019 peak". Surcharges were only applied to higher volume shippers earlier this year, but will also apply to the lower volume shippers now.
To give you a real-life example, merchants who were initially offered discounted rates with savings up to 8 million dollars per year could now be facing an 18% rate increase on their negotiated rates. This is especially problematic for shippers who rely on holiday seasons for their annual revenue (as if shipping costs weren't already climbing fast enough before the COVID surges...).
So what can shippers do to circumvent surcharges? They can either continue negotiating better rates or ship with regional carriers. Unfortunately, many fail to realize that shipping operations aren't the only way to cut costs in fulfillment operations. Many haven't considered cutting costs in their packing operations, packing items in the correct sized box can make a world of a difference on prices.
How ShipHawk can help - we had a customer who was able to reduce cost with proper packing. With our Smart Packing™ algorithm, this customer was able to properly package their often bulky and oddly shaped items, which allowed them to rate shipments more accurately than pre-ShipHawk. The result- they no longer have to absorb the cost discrepancy between the delivery costs reported to their customers and the actual shipping cost.
COVID has created a booming eCommerce market. Shippers today are shipping higher volumes and at a premium, but it doesn't have to be this way. eCommerce companies who wish to remain in business for the foreseeable future must leverage advanced shipping software to reduce costs. Utilizing legacy shipping softwares that don't allow businesses to automatically rate shop on-demand create bottlenecks for throughput and burn cash if shipments aren't routed with the cheapest carriers.

Bed Bath & Beyond Partners with Instacart, Shipt for Same-Day Delivery
Source: Retail Dive - read the article here
Summary
Both Bed Bath & Beyond and Buy Buy Baby are offering same-day delivery at $4.99 on orders over $39 by partnering up with Instacart and Shipt

Consumers can access Bed Bath & Beyond and Buy Buy Baby products on Instacart and Shipt websites and mobile apps. This allows them to deliver to more than 80% of US households
Commentary
The more conglomerates continue to create unrealistic delivery times, the more difficult it is for smaller merchants to remain competitive. This is why they must run extremely lean supply chain operations just to stay aloft let alone thrive. Although Bed Bath & Beyond isn't achieving better delivery time by way of a TMS, it still poses a threat to smaller competitors.
However, this isn't all bad. Shippers today need automation to stay competitive (whether they know this or not). The good news is that small to mid-sized eCommerce merchants can reclaim their market share with the right shipping software. Don't believe me? Here's an example:
We've helped another eCommerce customer achieve exactly that, helping them process orders 2-3x faster than pre-ShipHawk and reduced an average of 13% in shipment cost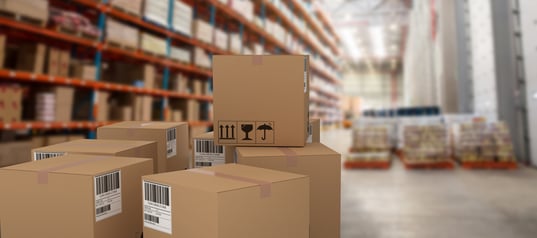 Warehouse Employment is at an All-Time High
Source: Supply Chain Dive - read the article here
Summary:
Warehouse employment has surpassed its pre-pandemic level to reach the highest level ever recorded" according to the Bureau of Labor Statistics

With the increase in workforce demand and social distance ordinance in place, warehouses are turning to robotics

DHL is adding 7,000 seasonal employees; XPO adding 25,000; FedEx adding 70,000 UPS; and Amazon adding 100,000
Commentary:
With the eCommerce sector booming, it is expected that retail and eCommerce businesses are needing more warehouse employees. But how do they hire more employees without breaking social distancing ordinances? Many are turning to robotics to address the issue, but unfortunately, it is costly and more companies than not do not have the budget for it.
Fortunately, robotics isn't the only solution. Think of automated shipping software as an intermediary step between robotics and no automation (or basic shipping software).
So what should eCommerce companies do with this information? Leverage shipping softwares to remove the human element in fulfillment operations, and you'll be able to ship more with fewer employees, and as a result, run COVID-friendly operations.
To learn more about how to automated your shipping operation, schedule a call today!