3 Reasons to Upgrade Your Shipping to an Artificial Intelligence Platform
When you buy your first book on Amazon.com, and on your next visit the site displays another book "Recommended for you" by the same author, it's nice but not particularly impressive. But after you've visited Amazon a few more times and browsed a few more books, and the site suggests a book in a genre you haven't even looked at, or maybe even a product that isn't a book at all — and their recommendation totally hits the mark with you — that is impressive.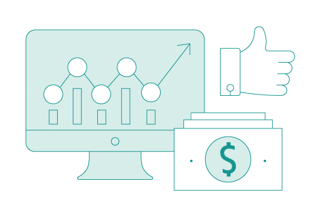 That's Amazon's artificial intelligence engine, a learning machine constantly compiling and analyzing customer data, and continually applying that knowledge to its marketplace. The benefits of this data-driven intelligence are obvious: Amazon creates a better customer experience, the site's ads become increasingly targeted and effective, and shoppers are more likely to make additional purchases, which benefits Amazon itself and its millions of sellers.
For similar reasons, your shipping infrastructure should be just as smart. If your business is not already leveraging the power of artificial intelligence or machine learning for shipping and logistics, you are missing out on an opportunity to optimize your shipping processes, save your company money, and protect and even improve customers' perception of your brand.
Why Your Shipping Solution Should Be Built on an Artificial Intelligence Platform
As a recent CNBC.com article explains, among the biggest operating expenses for retailers is shipping.
One reason for the high costs of shipping and logistics is that most companies haven't implemented the technology that would allow them to optimize these processes — or even to gain visibility into where they need improving.
For many manufacturers, retailers, drop-shippers, third-party-fulfillment companies and other businesses, shipping remains an opaque system built on suboptimal processes.
And because they don't have visibility into their shipping systems, real-time data, or dynamic control of their supply chains, these businesses repeatedly make the same mistakes. They pay more than necessary to ship items because they use the wrong packages, classifications, carriers, or services, and they lock themselves into inflexible arrangements with a single carrier or fulfillment process.
So, how can artificial intelligence improve your shipping process — and your business? Here are three ways.
3 Ways Artificial Intelligence-based Shipping Can Improve Your Business
1. Data-driven packing algorithms lead to more efficient and cost-effective shipping
One way a business can bleed shipping costs is in how it packages items. When you ship a product using anything but the most cost-effective packing for that item, it's as if you're dropping some of your profit into the package before shipping it to your customer.
With a manual process, your team has to make many manual decisions: which boxe(s) to use, how to orient items within the box, which packing materials are appropriate, whether to palletize a large shipment or ship it as individual boxes, etc. When things get busy, teams inevitably make mistakes by grabbing whatever packaging is most easily accessible. With carrier dimensional weight charges, the skyrocketing cost of packing materials and ever increasing labor costs, every manual decision is costing you money.

But when you deploy a data-driven shipping automation platform (what we like to call Transportation Management 2.0) that includes an intelligent packing algorithm, the solution is always learning and applying its knowledge to making more cost-effective packing decisions. Packing options are then rate shopped across carriers and across modes to determine the optimal service and carrier for each individual shipment, a calculation that is only 100% efficient if it includes packing optimization as step one. Data-driven shipping automation can lower your shipping-related costs by more than 20%.
2. An intelligent transportation management system provides access to the right carrier for each shipment
Businesses also leave money on the table by partnering with a single carrier or by using subpar rating tools. All multi-carrier rating software was not created equal. Most is subjected to garbage in, garbage out scenarios. Anyone can call an API and return the price in a table from a different server. But the additional refinements and considerations that produce a truly optimized result for each order takes the next level of data and intelligence.
Working through a single carrier exposes a business to a myriad of issues. No carrier is great at everything. Each carrier has their strengths. Regions, commodities, service times, are all dependent on where each carrier allocates resources and where they have successfully aggregated quality freight volumes. Second, when you give any carrier exclusivity, over time that carrier has less and less incentive to offer you the best rates. And no carrier has the best rates on every lane.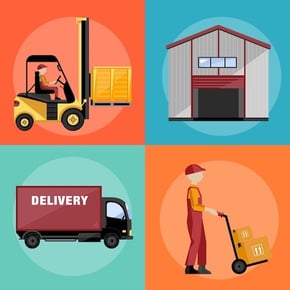 But with an automated transportation management system, one that works with a diverse network of carriers, you can set that system to learn how to identify and select the optimal carrier — based on the right mix of service and cost — for every shipment. Every order and every buyer is unique. This means accurate and optimized multi-carrier rating must account for the unique characteristics of each order and of each buyer. Imagine taking the same order to a Manhattan Penthouse, a Wyoming ranch or an Orange County subdivision. Each location is going to incur different costs that must be accounted for - in advance.
3. An automated, intelligent shipping solution can improve your customer experience - and strengthen your company's reputation
Many businesses are constrained by carrier technology. Over time, these gaps in service can erode the brand's reputation. Now we aren't magicians and some carriers are just difficult to work with or have no tech, but using modern technology and good ol' fashioned relationship building, means sellers can offer customers a more consistent and accurate tracking experience for all carrier types.
An automated transportation management system, allows your business to create an outstanding customer experience from the moment a customer places an item in their shopping cart.

"Shipping software is the only purchase you make that has the potential to impact your customers before, during, and after the sale."
Because this system will have access to a large carrier network, you can offer a range of delivery options. You can deploy a tracking solution that works consistently across all carriers and that both lets your customers track their own shipments and proactively sends them updates.
And of course, because it's a learning engine, your automated shipping system will always be evaluating carriers and other partners for reliability, service and other factors to help you deliver excellent customer service every time.