How your business can benefit from TMS solutions

ShipHawk is the future of transportation management software, empowering your eCommerce business with enterprise-level power and agility, no matter what size your company may be or what industry you operate within.
ShipHawk delivers on quality, value, and transparency
The success of your eCommerce business hinges on your ability to deliver in every sense of the word. In order for your brand to remain relevant in today's uber-competitive online sales market, you need to focus on quality, value, and transparency in everything you do. From the moment your customer checks out their shopping cart to the moment the item arrives at their door, every step is crucial in maintaining your brand standards.
Nothing is more important than your reputation

These days, it's all about the user experience. Reviews, ratings, and social proof play a crucial role in determining the success of your business. Whether you are a new player in the eCommerce landscape or an established force, one thing is for sure: everything you do is under scrutiny. This makes all your processes more difficult.
Enterprise-Level Shipping Power for Everyone
You've likely spent a great deal of time and resources developing your brand to be the best it can be, so why skim over something as important as shipping and delivery? An excellent eCommerce shipping process should:
Give customers clear choices in terms of shipping modes, costs, and times
Allow them to track their package from the moment it leaves your warehouse
Deliver a positive impression of your brand and encourage future business and referrals
And that's only on the customer-facing side. On the business end of things, you need:
Complete control over carriers, rates, and modes of transportation
The ability to ship any parcel or freight with the same ease and reliability
A streamlined process that is the same for all shipment types. Full integration with your ERP and WMS for easy accounting and inventory management
Cost-effective solutions that deliver on value while improving service
Omnichannel capabilities that connect all of your business systems via API
Best-in-class customer support
Powerful Plugin Support
With so many eCommerce plugins and custom shopping carts, there is never a one-size-fits-all solution.
ShipHawk gives you the ability to power up your shopping cart of choice with a full-featured TMS that will give both your customers and your workforce something they can rely on.
Fully integrated with your eCommerce cart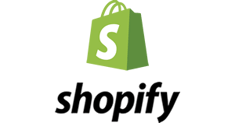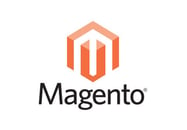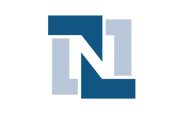 Whether your site is hosted on Shopify, Magento, Netsuite or one of the hundreds of other possible solutions, ShipHawk offers full support, allowing your customers to benefit from a full-featured omnichannel customer experience.
Your eCommerce platform or shopping cart provides you with many useful features that allow you to be creative and grow your business without the worry of managing your eCommerce operations. It only stands to reason that your shipping and delivery should live up to the same promise.
Our eCommerce integrations and plugins put world-class shipping power within the reach of any business, whether you're selling one-of-a-kind, handcrafted jewelry or mass-producing the next must-have technology.
Advantages of fully integrated plugins:
Manage all manner of shipping and delivery from a single platform
Access to the most competitive rates across all possible carriers
Widen your reach by being able to deliver in more places throughout the world
Boost sales conversions: more competitive shipping prices drive sales!
Shipping documents, manifests and commercial invoices generated with a few clicks
Fully transparent tracking improves customer approval
Fully customized tracking page helps you stay on brand
Supports custom ERP configurations
Support for rules-based in-cart shipment rating
Creates shipments leveraging order data directly from your ERP
Fully integrated and centralized tracking information pre-to-post purchase from within your ERP
Easy to install, even easier to use
Fully Integrated with your ERP, CRM and more
Whether you are running NetSuite, IQMS, Intaact, SAP, Microsoft Dynamics, Everest, or a custom ERP solution, ShipHawk offers full support, allowing you to extend your omnichannel customer experience to your shipping and delivery.
Advantages of having ShipHawk integration with your ERP:
Complete transparency with regard to shipping and delivery
More streamlined accounting and order processes
A single workflow for every shipping method and carrier
Inventory integrated with your supply chain
Detailed analytics to help you improve your processes at every level
Shipping APIs
ShipHawk's shipping APIs allows you to have access to more than 250 parcel, freight and specialty carriers and access to any mode of transportation from a single platform.
Parcel
ShipHawk's small parcel APIs give you access to all the major small pack shippers around the world. Our list of carriers is one of the most extensive in the business, and growing all the time.
Freight
The ShipHawk platform is fully integrated with all of the top common carriers and 3PLs, and more are coming on board. Have a preferred carrier o that is unique to your business? no problem: we'll add it for you.
White Glove
For residential deliveries, delicate packages, or when your deliveries need extra care, sometimes only a reputable white glove carrier will do. With enhanced visibility and more transparent access to shipping data, you and your customers can track your white glove shipments every step of the way, ensuring an on-brand, quality outcome you can count on.
A TMS Tailor-Made for eCommerce
ShipHawk's platform is user-friendly from end-to-end, and as agile as you need to be to meet the demands of today's discerning customer. You can say goodbye to time spent managing your logistics and channel your energy into more important things, like growing your business.