TMS Software and ERP Integrations
For operations leaders in the Amazon age, a modern TMS is a must. It simplifies and streamlines processes, minimizes shipping errors, reduces costs, and boosts customer satisfaction across the board.
Your ERP manages your business information, orders, invoicing, and other important business data, but what it lacks is the ability to manage complex transportation requirements. However, when integrated with a modern TMS you can manage all shipments and logistics with ease.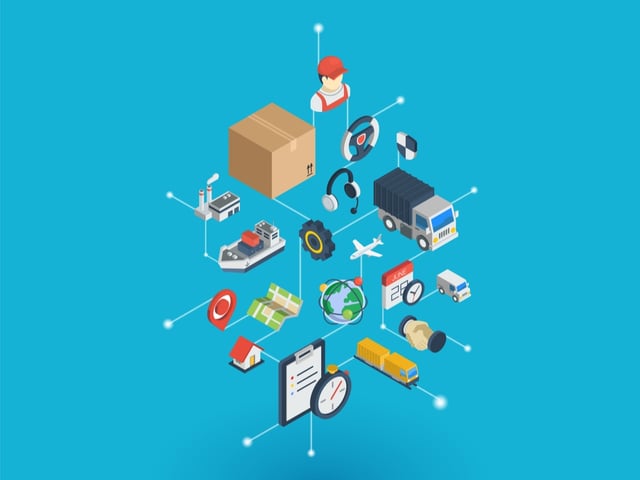 A modern TMS is designed for business today
Customer demands and service expectations are increasing. With complex shipping, inventory management, supply chain, and logistics management, it is crucial to be able to deliver products on time and leverage data that accurately optimizes packaging and shipment pricing. A modern TMS and ERP integration lets you do just that.
I am already looking at an ERP that has TMS capabilities. Do I need a separate TMS?
Yes.
An ERP alone is insufficient for supply chain management.
Although your ERP may share some common features with a transportation management system, the capabilities are limited. Some ERP's promote themselves as an all-in-one solution, but are not designed to handle shipping complexities that a modern TMS can manage. By integrating your ERP with a TMS, your business will be cutting costs, saving time and providing a more efficient service to your customers.
A modern TMS enhances your ERPs capabilities and your overall strategic planning.
Your ERP manages your business information, but in order to ship efficiently, a modern TMS is needed to provide supply chain data and a clearer picture of day-to-day operations. An integrated TMS taps into your complete transportation lifecycle, helping you to plan, forecast, and even make adjustments along the way in order to avoid financial surprises. This combination increases the value and productivity of both systems, boosting the growth and success of your business.
Two critical systems combine into a powerhouse
An ERP and a TMS are both critical to your operations.
Your TMS owns your entire transportation operation, and facilitates a depth of transportation planning that would otherwise be impossible. A modern TMS is data-driven and uses data to automate and optimize.
When integrated into your ERP, a modern TMS will enable growth and process improvements that would not otherwise be possible. We call this Transportation Management 2.0.
A modern TMS, like ShipHawk, can be modified quickly to adapt to changing workflows.
Designed specifically for transportation management, a modern TMS can:
manage multiple modes and multiple carriers
make procedures more efficient and economical
automates complex processes
reduce the margin for error
help you achieve a high level of customer approval
It lets your ERP do what it does best, and connects the transportation data and documentation needed to form a complete picture of your business activities. This is accomplished by:
an advanced cross-carrier, cross-mode rating engine
patent-pending, hardware free packing algorithm

What you get:

1. Low shipping costs
2. Access to all carrier types (parcel, freight, white glove)
3. Super simple interface
4. Fast setup
5. Built-in, on-brand tracking
6. Workflow automation - process more orders faster
7. Packing optimization - right box, at the lowest cost, every time
8. Vendor fulfillment interface
9. Real-time data - full internal visibility
10. Extensive white glove support
11. Operational best practices
12. Higher conversion rates
13. The ability to rate and ship any product type
What it does:
1. Multi-carrier, cross-mode rating (in real time)
2. Label, BOL and international document creation
3. Packing optimization
4. Order fulfillment automation
5. Reduces scans/stations in the DC/warehouse
6. Optimizes parcel and LTL returns
7. Handles post-purchase tracking
8. Reports data and analytics in real time
9. Makes rules-based business logic dynamic
10. Squeezes every ounce of efficiency out of your supply chain
ERPs alone lack the functionality to plan routes, select carriers, and determine the complexities of multiple modes and/or multiple carriers. A modern TMS analyzes these variables within the scope of the workflow itself, providing you with a seamless process that can help you do more and go further.
Modern. Configurable. Beautiful. Automated. Optimized. Data-driven.
Advantages of connecting your ERP with a modern TMS:
Real-time transparency across the entire transportation chain
If not connected to your TMS, your ERP limits your view of the transportation chain. If you are unable to view your data in real time, you may not be able to address issues before they become a problem. There are several factors at play here:
Your transportation data may be distributed over several ERP subsystems
Your data may exist only on spreadsheets, which require manual input
You may only have access to a small portion of available carrier data
Your ERP does not support all modes of transportation
The ERP is not accessible outside of the network, making real-time communication impossible
Integrating a modern TMS into your ERP gives you a 360˚ view of your entire transportation network, which provides a multitude of benefits:
Catches problems before they begin
Allows you to view transportation activity in one interface
Delivers predictive data analytics
Supports multiple modes of transport, enabling both efficiency and value
Cloud technology creates seamless communication between you and your carriers
Achieving your ROI much more quickly
Typically, a new ERP installation will take approximately 12 – 18 months to roll out. On the other hand, a modern TMS implementation typically takes only a few weeks to implement with all of the features and functions you need to hit the ground running. A TMS can actually shorten the time it will take to implement your ERP, as no customizations will need to be made to the transportation module -- meaning your ROI can be realized much more quickly. As a SaaS solution, your TMS can be modified and configured to your specifications without the need for complex IT iterations.
Companies that implement an integrated TMS are likely to reach a break-even point much faster, due to several key factors:
1. A modern TMS is designed to work with real-time, real-world processes
2. It's user-friendly interface is easily adopted and understood by all stakeholders
3. Business tools and terms can be configured to reflect your company's rules
Your ERP, on the other hand, will often leverage complex processes that are counter-intuitive to the transportation workflow, creating a barrier to internal adoption. It is primarily focused on transactions, not strategy, and doesn't take into account carrier performance and other data that may impact your service overall. These transactions would most likely need to be manually processed, but a modern TMS automates these processes, enabling growth without exhausting your human resources.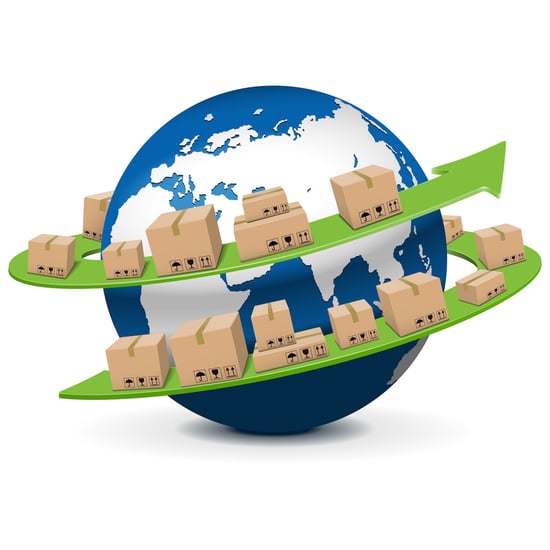 Enhanced visibility and risk mitigation
An integrated ERP/TMS gives you the ability to make decisions quickly with real-time data. With full visibility of the supply chain, you are afforded greater agility and responsiveness, resulting in better inventory control and more accurate forecasting. This means there will be less headaches down the line due to accurate data today.
An integrated TMS/ERP solution helps you stay clear of risks that have the potential to inhibit your efficiency and profitability. What an ERP lacks in its ability to predict and adapt is fulfilled by the TMS, helping you to avoid blind spots with complete visibility from end to end.
Greater efficiency and productivity
Inbound and outbound scheduling, tracking, invoicing, and processing all related shipping documentation is integrated and accessible from a single dashboard. This reduces the need for manual processing, streamlining processes through every department, and increases customer satisfaction with every order.
Sync orders directly from your ERP
Having the ability to sync orders directly from your ERP removes several steps and eliminates the potential for missed orders, invoices or oversights due to data silo barriers. Data dependencies and limitations of manual processing are a thing of the past, as all data is connected and dynamic in real-time. Your eCommerce platform, your fulfillment and your supply chain are one living, breathing, symbiotic entity.
Bottom line?
TMS/ERP integration provides clear advantages that are integral to your growth. ShipHawk supports your scale with an omni-connected solution that integrates directly into your ERP.
With an extensive list of integrations and more coming on board every day, your ERP is fully capable of integrating with ShipHawk TMS. Some of our most popular integrations include:
Netsuite
SAP
Oracle
Infor
Sage X3
Acumatica
Microsoft Dynamics
Epicore P21
Everest
… and many more.
If you are committed to staying ahead of the pack, contact ShipHawk for a demo today.