Selecting the Best TMS Software for Your Business
According to the U.S. Department of Commerce, E-commerce sales are growing 3.5% every year and are predicted to continue that trend into the foreseeable future. E-commerce is changing the way businesses are run, and the result is an added emphasis on shipping fulfillment and product delivery. Customers expect their orders to arrive quickly and cheaply, and to be informed every step of the way. How are modern retailers and manufacturers keeping up with these demands? This question is key when selecting a transportation management system.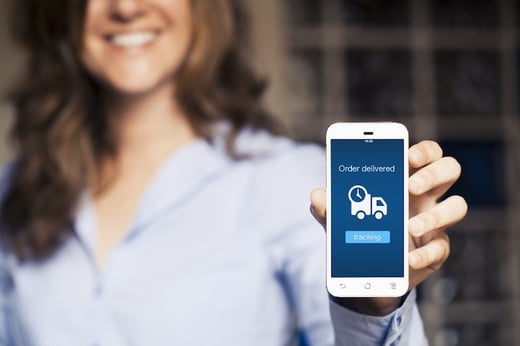 5 Reasons why you should make the move to a modern TMS
1: Cut shipping costs

Shipping is the largest non-COGS expense and is growing at an exponential rate. There are countless inefficiencies and missed opportunities in day-to-day work – but many businesses don't have the time, or the technology, to constantly scan the market for the best rates on every shipment, not to mention renegotiate contracts, and find the new services that are required to protect or grow margins.
Why TMS 2.0:
Rate shopping – smarter and faster

The easiest way to cut shipping costs is to find a lower price for the same service. Carefully comparing rates among different carriers and negotiating to get the best deal is one way to achieve lower prices, but this process takes time, and in today's market, technology A modern TMS does the heavy lifting for you. It has a vast and continually growing database of hundreds of logistics providers of all types – parcel, freight and white glove.

Find the best shipping option for every item, every shipment, based on YOUR criteria.

A modern TMS gives you access to multi-carrier, multi-mode rating in real time. It also supports dynamic rules using simple "if…then" logic, automatically ensuring the best option for each shipment. For example, "If the one-time performance of carrier X drops below 80%, then automatically switch to carrier Y." These rules help ensure that your customers are receiving customized, efficient service with zero programming effort from your in-house team. Additionally, you can filter and search based on criteria such as, price level, order value limits, service regions, and product specific requirements.
2: Automate shipping-related workflows
Automated workflows are often implemented in many areas of the business, but in shipping, a lot of work is still being done manually.
Why TMS 2.0:
Automatic packing optimization

A modern TMS automatically determines the right box and other packing materials to use for one or multiple products, and suggests how to pack them best, ensuring the highest accuracy at the lowest cost, every time.

Process orders faster

A modern TMS synchronizes customer orders from various channels, chooses the right carrier, recommends the right box sizes and palletization, as well as creates labels, BOLs, and other necessary documents. This saves time and money. According to ShipHawk customer data, about 20% of shipping costs are related to processing. You can also connect a modern TMS to other business systems (like an ERP, WMS, OMS, eCom platform) or even machines (like Packsize) to your TMS to create more efficiency.

Free up employee time to do higher-value work

An automated system, like a modern TMS, will allow your staff to work on higher value projects, increasing overall productivity and efficiency.
3: Provide better service to your customers
Your customer is your top priority. Their needs must stay front and center.
Why TMS 2.0:
Offer shipment tracking

With TMS 2.0, you can easily offer built-in, on-brand shipment tracking, with proactive updates. Customers will not need to go to a carrier's website or call your customer service team, reducing customer calls while improving post-purchase NPS (net promoter scores).

Sell ANY product type

A modern TMS system, with its access to an extensive carrier database, helps you find the best shipment option for any product – so that you can offer the products you know your customers want. This helps eliminate any reservations you may have regarding stocking (or drop shipping) and shipping products that may be more complicated to ship.
4: Supercharge your planning through analytics
If you have data spread across different systems and applications, there is a large amount of guesswork involved in go-forward decision making.

Why TMS 2.0:
Get everyone on the same page

With a modern TMS everyone on your team will have access to real-time data through simple, customizable visualizations. You can run reports and customize them in many ways, to suit your business needs. And the best part? Because the data is accurate in real time, everyone in the organization can rely on it for making data-driven decisions.

Financial Planning based on real data

Having access to real-time data can significantly improve your financial planning. You will know, and better understand, your margins in advance and won't have to wait the usual 30-45 days for carrier bills.
5. Future-proof your logistics operations
Being able to move in the direction your business is going without a glitch is of utmost importance.

Why TMS 2.0:
Save money and scale with your business

A legacy TMS often costs a fortune in annual license and maintenance fees, servers, disaster recovery systems etc. These systems are often not up to the latest standards in terms of user interface or functionality. A modern TMS costs less because the price is dependent on size, allowing you to deliver more.

Stay up-to-date

A modern TMS is based on the SaaS model, meaning that it is hosted in the cloud and that you always have access to the latest version of the software – without the need for costly and time-consuming updates and/or maintenance.

Simple interface, fast setup, and great support

A modern TMS utilizes a simple user interface and requires little time for setup and training, ensuring a seamless transition to the new system.