Shipping Policies
Product Update - January 2016
Regardless of what your customers end up paying for shipping, we know how important it is to have the control you need post-order.
When it comes to processing your orders, you generally know how you want your items shipped - whether you just want the cheapest option available or whether you need to use a specific carrier or service based on the product or customer for that particular order.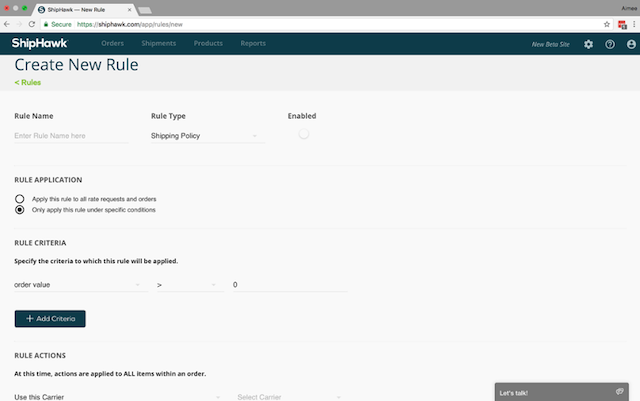 With ShipHawk's Shipping Policies you can set up business logic so that as Orders are added to your account, we will actually pre-queue the shipments for your order. This means less time dealing with shipments, faster fulfilling of products, and more time available to manage exceptions.