How to Select the Right Shipping Carrier for Every Order, Every Time
The old way of thinking about shipping is that it's an ad hoc, manual step in the order-fulfillment process that doesn't scale well because it can't be automated. After all, for every order, someone has to pick the items from the shelves; figure out the right packaging materials; generate, print and affix the appropriate labels; and find the right carrier for the job.
But as many shipping-dependent businesses are learning,
these steps
can be enhanced through automation
.
For now, let's focus on selecting the right shipping carrier.
The Old Way: Best-Guess Approach
The traditional approach to finding the optimal carrier for a given order — still the approach taken by many high-volume shippers — is to visit several carriers' websites and enter the order's specific details into each one, until the shipper finds a carrier and set of shipping terms that they're satisfied with. There are two major drawbacks with this:
It is time and labor intensive

It requires on-the-fly human calculation — meaning there's potential for human error
The New Way: Leveraging Data and Automation
A data-driven approach allows shippers to leverage the data they already generate in their shipping operations to help them select the optimal carrier. Here are five steps your organization can take to ensure you choose the right shipping carrier, every time:
Step 1: Make sure your inventory data is complete, up-to-date and connected to your shipping workflow applications.
One common misstep shippers make when selecting a carrier is not starting with an accurate picture of their current inventory.
Further, when shippers manage their inventory on spreadsheets, it's easy to make mistakes in carrier selection. In fact, our data shows that 22% of shipped packages could have been sent with a lower cost option.
Step 2: Use your inventory data to optimize packing.
You probably have the basic details of your inventory stored somewhere — for example, your individual products' height, width and weight. But have you determined the most cost-effective packaging approach for every product? Have you determined these details for all possible combinations of products?
Only when you've identified the best, most cost-effective packing option for each order can you begin looking for the right carrier to deliver it.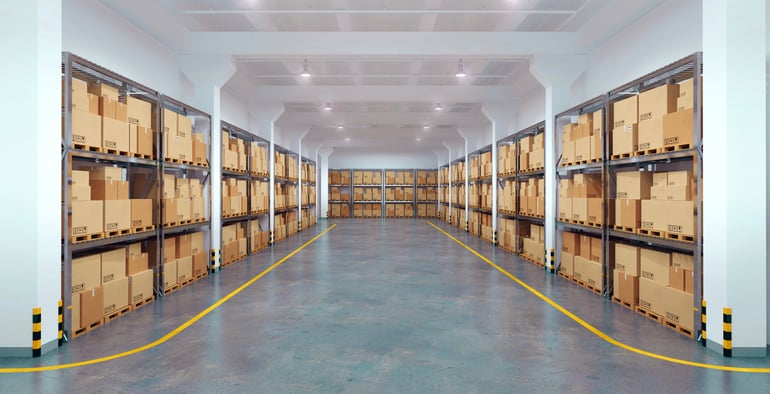 Step 3: Grow and diversify your carrier network.
To improve your chances of selecting the best carrier every time, you should validate and/or broaden your existing carrier network. Many shipping-dependent businesses express the same concern about broadening their carrier network: "We'll lose our volume-based tariff rates." But consider the following:
If your primary or exclusive carrier partner was offering you such a steep volume discount, why would you be able to save so much money by adding new partners to your carrier network?

If you see real value in preserving a volume discount with a certain carrier, you can continue giving them the majority of your shipping business and maintain your volume pricing, but simply add a few new carriers to the mix.
Step 4: Make sure you include all shipment details when comparing carrier options.
The next step is to make that sure when comparing carriers, you're considering all shipment details. Keep in mind that a simple API call won't pull:
Package dimensions and weight

Estimated value

Packaging details that affect the package's dimensional weight charges (box, envelope, bubble-wrap, etc..)

Origin warehouse(s)

Destination characteristics (ex: remote or rural areas, special equipment required, etc..)

Proper freight class (if applicable)
The more data you can include in this carrier-comparison step, the more likely you'll find the optimal carrier.
Step 5: Leverage technology and automation to verify you've made the proper calculations and systematize all updates.
An automated solution removes potential for human error from these shipping-preparation steps and will continually learn from the new data it is always generating — and help you use these learnings to make smarter decisions in the future.
This is why deploying an automated shipping solution is always the best way to ensure your company is able to select the right carrier for every order.
Still have questions? Set up a time to
talk to the ShipHawk team
to learn more about optimizing your shipping operation.