Product Update - May 2017
We are continually rolling out new features to ensure your store has the latest tools. This is what's new in your TMS 2.0 toolbox.
1. Infrastructure Expanded to Support Popular Sales Channels
Not everyone in the eCommerce business solely leverages a branded website to sell their products. I spoke with a representative from MightySkins, an online retailer of Amazon Echo skins and other device wraps, and was told that 20-25% of the company's sales come from the MightySkins Amazon store. This is not an isolated incident as more and more companies are moving to multiple sales channels. We know this and we've rolled out new features to accommodate modern retailers.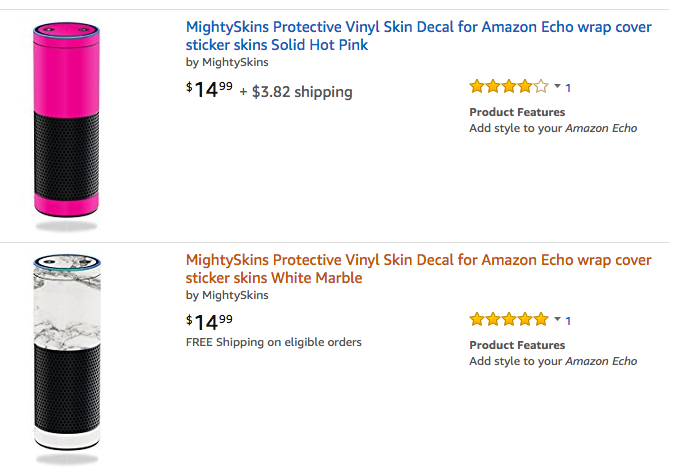 Our infrastructure now supports Netsuite, eBay, Amazon Vendor Central, Amazon Seller Central, and 3PL Central order integration. You now have the flexibility to easily integrate ShipHawk with these ERP's, eCommerce marketplaces, and WMS systems. These integrations alleviate the need to use multiple 3rd party systems in place for order fulfillment. Instead, you can leverage ShipHawk to aggregate all carriers in one place, streamlining the order fulfillment process.
2. New Support for Order Line Item Verification via Bar-Code Scan
An automated transportation management strategy shouldn't just make your job easier - your warehouse workers and your customers should reap the rewards as well. Therefore, we've added support for order line item verification to create compatibility with a bar-code scanner. This streamlines the fulfillment process for warehouse employees while adding more customer visibility on exactly what is sent in individual packages.
3. Packing Slip Support Now Includes Dynamic Rendering Using Custom References
Sending everyone the same generic packing slip or utilizing additional services to brand and personalize yours is no longer an issue. ShipHawk has extended our support for packing slips to include dynamic rendering that uses custom references. Use tags to create a further automated, white-label branded, personalized end customer experience without the need for 3rd party services or printing your own shipping materials.
4. Fully-Enhanced Shipment Quote Flow Using Auto-fill
With the technology available today, you shouldn't have to do anything manually, including shipping quotes. ShipHawk has completely rewritten our new shipment quote flow to utilize account-level presets to auto-fill any attribute commonly used in the process. Now you have an extremely fast and efficient way to generate cost quoted for your customers, a quicker way to create new shipments, and you can cut down on data-entry of repetitive information.

5. Completely Rebuilt Order and Shipment History Systems
When multiple orders are placed at one time, your processes shouldn't be affected. So, we've rebuilt our Order History and Shipment History infrastructure to support the grouping of items based on any secondary sort criteria. Now, you can easily group and process similar orders at one time. Move more efficiently through a fulfillment workflow by simply grabbing a group of SKUs and packing them immediately.