Product SKUs: Import, Export Enrich, and Optimize
Product Update - April 2016
This month, we released the Products tab (and APIs) on ShipHawk. With our Products tools, you can upload SKU data into ShipHawk and leverage this information throughout the platform to streamline your pre- and post- order workflows.

Historically, you had to manage this information outside of the platform; now, ShipHawk can be your central source of truth for all shipping related product information - so you can leverage data you already have on hand and, together, we can enrich your products.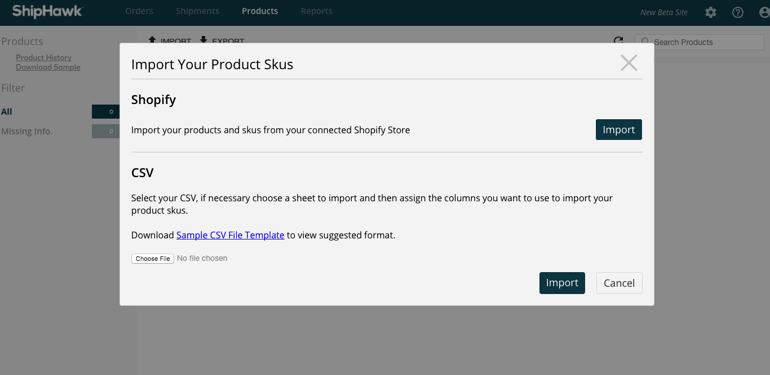 With Products, you can:
Import products from eCommerce platforms like Shopify and Magento
Handle Products that need to be shipped in more than one box (ex. "3 pc. sectional sofa")
Enrich critical product specific shipping data:

-Shipping dimensions (to avoid costly dimensional weight issues)

-Shipping weight

-Freight class

-NMFC codes

-Country of manufacture

-Harmonization codes

Associate Products with specific originating locations (warehouses, distributors, individual sellers, etc.)
Learn more about ShipHawk's TMS can do here

.