Shopping Cart Abandonment
Almost everyone can relate to that feeling of spending hours perfecting your online shopping cart, only to end up abandoning it. According to BI Intelligence, almost $4 trillion worth of merchandise will be abandoned and left unpurchased in 2015 alone.* This figure is especially troubling for online retailers, who want to prevent this sudden shopping cart abandonment and are looking for reasons why consumers suddenly abandon shopping carts.
Of the top 10 reasons customers abandon their shopping carts one reason stands out: shipping. What is it about shipping that causes so many headaches for both consumers and online retailers? Is there a shipping logistics solution out there that can decrease shopping cart abandonment to help grow your business?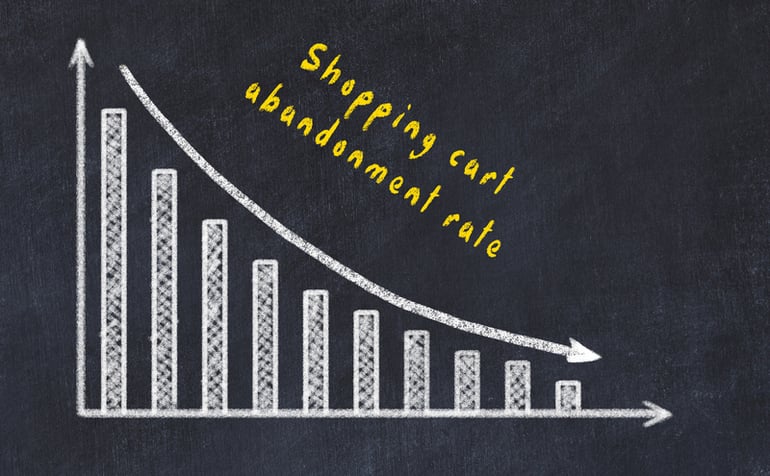 Here are the top 10 reasons why online shoppers abandon shopping carts and what you can do about it.
10) The Dreaded Word: Declined
Payment being declined is one of the more obvious reasons why someone wouldn't finalize their purchase. One way to help customers who encounter this issue is to offer a phone number or email to contact customer service.
9) What is the Current Exchange Rate for Euros to Dollars?
Prices being listed in the wrong currency is an issue for retailers that ship internationally. Make sure to have a drop-down menu that allows customers to select their currency type. Another option is to add a javascript plugin that dynamically reads each customer's language preference.
8) Too Many Payment Fields or Too Little Payment Security
There is a fine line when it comes to payment security and finalizing a purchase. Too many security fields and it potentially scares the customer from hitting the "submit payment" button, however too little makes the purchaser weary that their information may potentially be stolen. To avoid using too many security checks, narrow down the number of fields the user has to fill out when entering their payment information. In order to make sure the customer is feeling comfortable with making an online purchase be sure to include safety logos and list the payment methods accepted.
7) What Do You Mean Shipping Isn't Free or Available Next Day?!?
A huge component of the online shopping experience comes down to the shipping options. Consumers are so used to free 2-day shipping that anything less may cause them to abandon your site. When it comes to shipping options there is a happy medium for every online retailer. Sometimes free shipping is necessary to be competitive but sometimes it is enough to show your customers the shipping prices up front. One thing's for sure, do not surprise customers with hidden shipping fees after they've decided to purchase from you.
6) My Pizza Will Be Here Before I'm Done Checking Out
Sometimes the checkout process just takes way too long. There's a reason the customer is opting to make the purchase online. To optimize the checkout process make sure that there are no more than four steps throughout, include back button functionality, test the checkout process in its entirety, offer multiple payment options, and allow users the option of guest checkout, urging them to create an account at the end.
5) The Website Looks Pretty But...
Although we want technology to work every second of every day, the fact of the matter is there are sometimes technical issues beyond the control of users' keyboards and mouse clicks. If the website crashes or times out frequently this may mean evaluating your web host and making sure that your e-commerce platform is as optimized as possible. Consider upgrading your server to something higher-powered, adjusting web-server settings, and reducing the number of images loaded per page view. Another issue is that some websites are simply too complicated to navigate. Simplicity is key, which means giving the consumer what they expect to see. Remember to use categories like, "New", "Sale", and "Bestsellers"; as well as making contact information readily available in case the customer has any questions or inquiries about the products.
4) Final Price Is Too Expensive
As a business owner, it is essential to maintain a certain profit-margin in order to keep your business growing and thriving, so there are a few ways to lower the risk of customers abandoning their shopping cart because the final total is too high. Examine what it would take to offer coupon codes and 'Buy One, Get One Free' (BOGOF) options. Another alternative is to be completely transparent when it comes to shipping cost, especially with large and big-ticket items. The last thing you want to do is have your customers make it all the way through to checkout process to discover the total is more than they're willing to pay.
3) My Friend Google Told Me It's Cheaper Elsewhere
For nearly every item available online, odds are there is a cheaper price elsewhere. Make sure that product pricing is competitive for the marketplace, including local vendors. Offer appealing shipping terms, like free shipping or next day premium shipping. Lastly, make sure testimonials are readily available, which demonstrates your company's ability to create brand loyalty. If the price discrepancy is negligible, would a customer rather buy from a place with happy customers or the place with less than 2 ½ star reviews?
2) I Was Just Window Browsing
This is a hard one to combat but there are a few things that can help nudge the online shopper towards order fulfillment.
Offer personalized product recommendations
Make your website easy and enjoyable to use, so online shopping is an experience
Send email blasts to gently remind the shopper of the items awaiting them in their cart
Have a content-driven website that includes engaging blog posts, social media blasts, and intriguing imagery
Give them the grand total, with shipping costs, so they know from the get-go what the total cost will be
1) It's how much?!?
The biggest reason why customers abandon shopping carts is due to unexpected costs. The largest and most common unexpected cost? Shipping and handling. Often these costs are listed too late in the buying process. Ensure that shipping and other charges, combined with the product base price, are listed as early on as possible. Make sure "Free Shipping" is advertised or have shipping built into the product list price. Another option is to have the shipping price shown on the product page itself.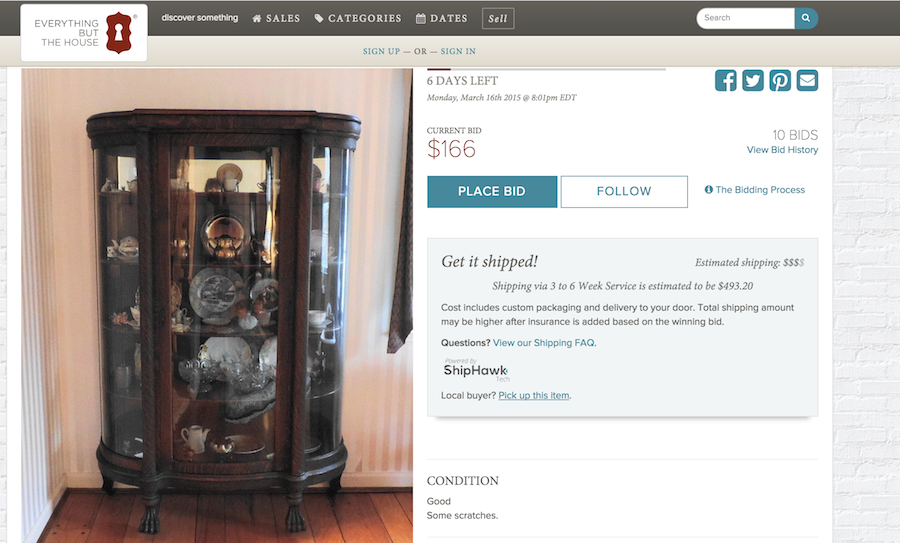 Don't have any more customers abandon shopping carts due to unexpected shipping costs. Be upfront with shipping and handling pricing. This will help grow and scale your business.
To speak with a shipping expert about decreasing your shopping cart abandonment, contact sales@shiphawk.com or request a demo.