NetSuite Shipping Integration: What You Need to Know
NetSuite provides businesses with great functionality in multiple operational areas. But shipping is one slice of the business where customers often find it wise to bring in another solution. Some customers find that the best option is third-party NetSuite shipping integration software that allows them to stay on the NetSuite platform while handling all shipping functions while still within the system.
It makes sense to seek a solution that locks into your ERP like a missing puzzle piece, automatically focusing in on the best pricing, packaging and shipping method without having to think. Using a NetSuite shipping plugin, you can also book and track loads at the same time.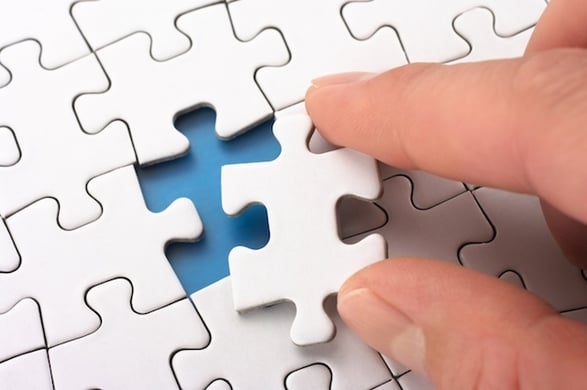 ShipHawk's NetSuite integration includes functionality that competing solutions do not, including:
1. Supports parcel and freight within NetSuite
Whether shipping parcels or LTL freight or a combination, ShipHawk's NetSuite shipping plugin offers hundreds of carrier options ranging from small parcel services to white glove transportation to same-day nonstandard delivery to contract FTL. Where else can your company find that many options in one spot and one click? Nowhere.
2. Instant shipping rates within the NetSuite interface
An advantage of using ShipHawk's NetSuite TMS (transportation management system) is that your company can get rates with one click, without leaving the NetSuite ecosystem. That means your staff doesn't have to go to multiple outside carrier sites to compare options or leave the ERP system to enter a separate shipping platform. It's integrated into NetSuite. Your product and delivery information is already there, so with one click, ShipHawk finds the best rates and service, depending on your specified needs.
3. Full automation: rating, booking, bill of lading and label generation, dispatch and tracking, for all carrier types, all in one solution
ShipHawk's NetSuite shipping integration is truly a one-stop solution that includes the entire range of shipping functions. The streamlined system takes your shipping from soup to nuts, managing the process to make it easy and efficient for your company to not only choose the right shipping option, but know that it's labeled correctly and tracked to the customer's door. The idea is to provide your company with visibility into the entire process so you can focus on other parts of the business.
4. Packing optimization within NetSuite
Paying for space you don't need costs you and your customers money. The ShipHawk packing optimization software virtually fits everything you're shipping into the right size box or boxes, so you're not spending a penny more than you need to for unused space. With shipping companies like FedEx and UPS now charging more for dimensional pricing, it's important for companies to minimize their space usage. The ShipHawk NetSuite TMS does this.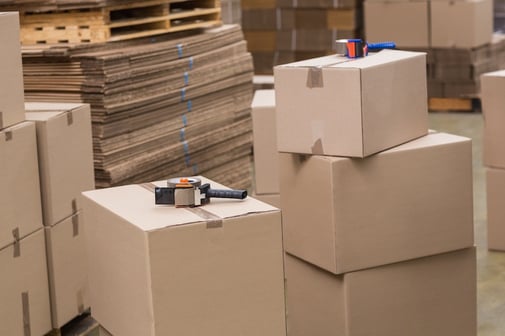 5. Rates sync between NetSuite and ShipHawk
It's not helpful if your shipping software displays inaccurate or incomplete rates. That's not an issue for ShipHawk. Your company's negotiated rates are accurately calculated and returned to the NetSuite ERP and shipment data automatically loads into ShipHawk, so all systems are in sync. In return, order status and tracking data are returned to NetSuite, keeping everything neat and tidy – and accurate. That goes for the tracking number too. That automatically updates within NetSuite, so all the shipping information and visibility is at your fingertips.
6. Scan-to-ship automation and verification
Fulfillment is an important part of shipping, and errors are costly. If not caught before shipping, the error reflects badly on your company and can affect future orders. Plus, it's expensive to reship the correct products and either arrange for return of the erroneous products or absorb the cost to leave them with the customer. By scanning the SKU of outgoing products and packages, your company can verify that the entire order is properly fulfilled and all items are accounted for, thus reducing the error rate and return logistics.
7. Address validation
Shipping cost is affected by many factors including whether a delivery address is residential or commercial. That's not always obvious by the address, and customers may not check a box to indicate a residential address that may come with a higher shipping fee. With instant address verification in the ShipHawk NetSuite shipping software, the system determines whether it's residential or commercial, and also determines if the address is valid. That means the shipping rate quote is accurate, so your company won't get charged more for home delivery if the shipping rate was for commercial delivery, and the package has a lower chance of delivery to the wrong address.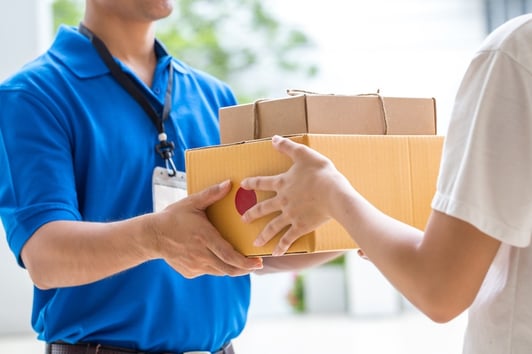 8. Product Catalog Import
Your entire product catalog within NetSuite imports quickly and easily into ShipHawk. With product data including dimensions, weight, descriptions, hs codes, etc., we are able to provide the most accurate rates for you and your customers. This data also helps us provide packing optimization suggestions to make sure that you're shipping in the most efficient way.
If you think NetSuite shipping integration would benefit your company, contact ShipHawk for a demonstration and discussion of how the software can meet your needs.