A Multi-Carrier, Multi-Mode TMS Solution
If your company uses multiple carriers to ship products, you know how potentially complicated – and costly – this can be. If you are scaling, you may be experiencing this issue for the first time, and finding yourself increasingly behind the eight-ball when it comes to accurately rating, packing, processing, labeling and ultimately, tracking your orders. Can a modern TMS (transportation management system) really solve all of these problems?
Is shipping a barrier to your company's growth?
We hear it all the time:
"We have no idea if we are getting the best rates or choosing the best carrier."
"Everything we do is manual."
"We know there is an opportunity, but we have no way to access it."
"We know we are leaving money on the table."
"We need to take the decisions out of our employees' hands."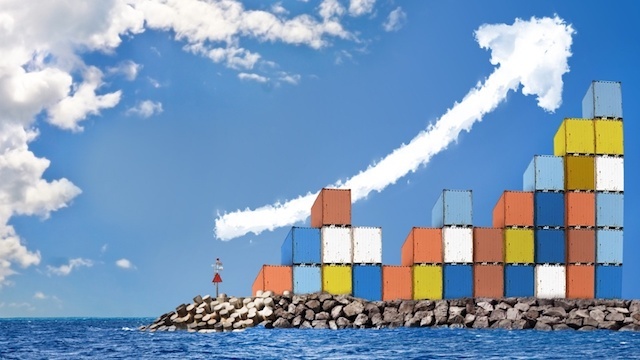 Are you paying too much for shipments?
Many shipment rating engines do simple comparisons based on the limited data made available by a carrier via API, EDI etc. This process leaves money on the table by not factoring in all the relevant shipment criteria that ultimately affects cost including, but not limited to, unique item characteristics, packing material, final packed weights and dimensions, destination details and more.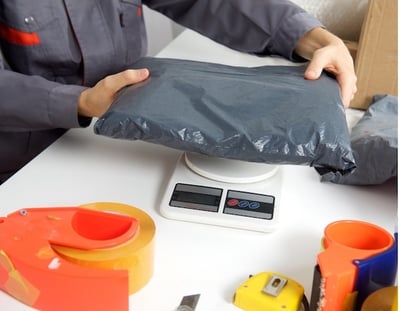 ShipHawk starts by looking at the actual item - not just a box or pallet - and then calculates the optimal packing using patent-pending packing algorithms. From there, we pass multiple packing scenarios (loose parcels vs an assembled pallet) through all available carriers and calculate the true impact of various packaging, modes, and carrier services. Only by accounting for all relevant variables are you able to truly determine the lowest cost carrier with the service that best matches your standards.
This is multi-carrier, multi-mode rating!
The Changing Landscape
Amazon has changed the way people do business, period. Being able to compete at this level requires more than just a new perspective. It demands a solution that enables growth, supports your need for flexibility, reduces costs, and provides value, both for your business and for your customers.
ShipHawk provides access to major carriers for all types of shipments, be it freight or parcel, and automates rate comparison, ship times, and best mode for each order.
Intelligent, automated access to multiple carriers and modes is imperative for true supply chain optimization and directly impacts your business growth.
International growth
Accessing a wide range of carriers and modes can also facilitate global scale. Improving carrier access and usage can yield excellent results if the cost, complexities, or inefficiencies of international shipping has been a hindrance to your progress.
Benefits of multi-carrier, multi-mode optimization
Ship parcel, freight, LTL, intermodal and more, with the same process
Choose the best carrier and mode for each unique shipment
Streamline order fulfillment for lowest cost/highest value results
Reduce overall shipping spend while improving service
Standardize your shipping processes from end-to-end
Eliminate the need for manual quoting
Manage all of your carriers from one dashboard
Reduce shipping errors and duplicate entries
Meet green and sustainability goals with packing optimization
Is your current TMS supporting you as well as it should?
Most transportation management systems claim to offer multi-carrier rating, but what does that actually mean? Legacy transportation management systems were built for a different time. They do not provide consistent results across all modes and the user experience can vary wildly. Some may even require archaic tasks like having to log into multiple carrier sites just to chase down one single shipment that's gone astray, and this is a logistical nightmare in itself. Multiply this by hundreds, or thousands of shipments and you'll soon have an entire department of people working to solve problems instead of completing value added work.
ShipHawk Multi-carrier solutions
ShipHawk provides a transportation management software solution that supports a comprehensive selection of national and international carriers. ShipHawk allows you to compare rates across multiple carriers and multiple modes from one simple, intuitive user interface, delivering value to the customer while providing unparalleled convenience.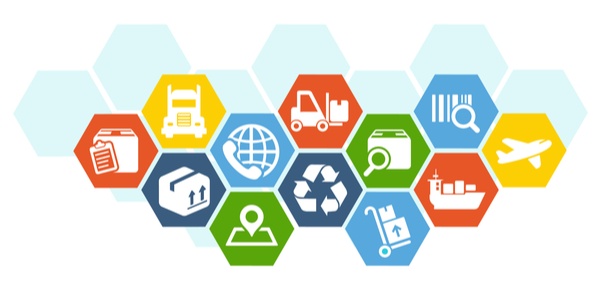 A TMS made for multiple mode shipments
In the past, managing multi-mode logistics has been complex, manual, and inefficient.
Our user-friendly platform is built for flexibility, helping you manage multi-mode shipments with ease while connecting all of your systems across the entire supply chain.
ShipHawk helps you say goodbye to lost productivity, lost revenue, and gaps in your service offering due to shipping barriers caused by the expense and complexities of multi-mode, multi-carrier shipping. Produce efficient, speedy deliveries, and predictably lower costs that you can pass along to your satisfied customers.
Shiphawk integrates with your ERP
With experience with an extensive lists of possible integrations, we support enterprise resource planning systems that include SAP, Oracle, Microsoft Dynamics, Sage, Everest, Netsuite, and more.