How Your Business Can Benefit From a Modern TMS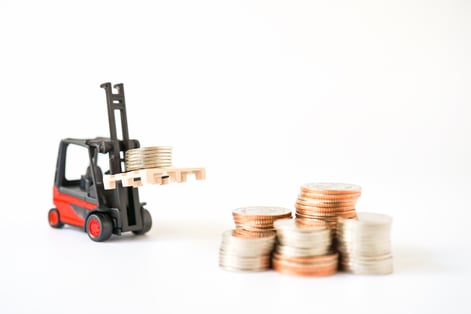 Supply chain and transportation management is about improving efficiency and increasing profitability in a big way. A legacy transportation management system (TMS) was designed for the framework and technology that existed 10-20 years ago. This system is outdated, costly and unable to keep up with the increasingly global business world. A modern TMS allows businesses to remain competitive in the industry by cutting costs and delivering the strongest ROI of any supply chain management software.
Businesses currently operate at a speed that demands agility and flexibility, at a lower cost, in order to remain competitive. Many legacy vendors have attempted to meet this demand by adding new functions to their existing systems. However, this has actually resulted in cumbersome, more complicated processes that end up using more time and resources than intended.
The result? Over time, you may actually be spending more to support legacy systems instead of focusing these resources on expanding your reach and scaling your operations to meet the changing needs of the global community.
The 5 levels of TMS solutions
At its most basic level, a TMS solution is simply a tool to facilitate shipping and logistics. As the levels increase, the capabilities expand. Where does your solution land on this scale?
Level 1 TMS
The most basic level, likely comprised of manual systems that work outside the capabilities of most ERP applications. At this level, you are usually only able to choose a carrier and type of shipment for order entered. Carrier selection may be limited to a fixed list of company vendors or it may be customer specified. A Level 1 system generally does not address all transportation needs and has to be supplemented with human intervention.
Level 2 TMS
At level 2, you may have slightly expanded planning capabilities with the option to choose from a more dynamic selection of shipments and carriers. Direct-to-carrier portals are not always included as an option at this level. Most Level 2 transportation management systems are regionally focused and may offer some EDI tendering capabilities.
Level 3 TMS
A Level 3 TMS is slightly more expanded, offering more robust planning, tracking and tracing capabilities, as well as some carrier contract management functionality. This level includes more options in choosing carriers, the possibility to consolidating shipments and the ability to support multiple modes, such as parcel, truckload, LTL, air, rail, ocean, or intermodal options.
Level 4 TMS
Level 4 offers a more sophisticated set of planning features that allow you to choose carriers and consolidate loads, as well as plan routes from a single planning environment. Greater flexibility allows you to take advantage of more advanced concepts such as freight procurement, forecasting, capacity planning, and bid optimization, in order to reduce costs and meet service targets.
Level 5 TMS
At this level, the focus shifts to global logistics by supporting multi-leg shipments across multiple countries and/or continents, as well as multiple shippers and types of transportation. The main goal is to provide support for the needs of a global shipping operation. A Level 5 TMS must support multiple languages and currencies, as well as geographies and international documentation for all manner of shipments.
No matter what system you are using, there are always going to be gaps between your ideal system and what the TMS delivers out-of-the-box.In a legacy TMS environment, businesses are constantly changing processes in order to adapt to various limitations. These changes require large amounts of time and money in order to develop productivity wasting workarounds and code customizations.
Sounds a bit ridiculous, doesn't it?
Your TMS investment should solve problems, not create new ones. Ideally, it should be agile enough to support your processes, no matter how complex, and grow with you along every step of the way.
A modern TMS:
Delivers a dynamic platform that can be customized to your needs
Reduces shipping costs and provides value, both to you and your customers
Increases your operational efficiency through automation and optimization
Delivers data-driven intelligence that helps improve your processes
Offers predictable margins
Allows for better control of your shipments
Offers real-time shipping data to better manage logistics
Helps grow your bottom line
A legacy TMS:
Is expensive to implement
Is cumbersome to operate and maintain
Creates barriers to growth and profitability
Locks you into static processes with no ability to make changes
Gives control to your carriers, creating a huge margin for error and loss
Lacks customer-facing transparency
Creates potential customer service nightmares
The truth is, companies are underinvesting where it matters most.

No matter what kind of business you do, transportation is one of the largest supply chain expenses. That being said, it's pretty amazing that most companies don't pay nearly as much attention to optimizing this process as they do to other essential business processes such as marketing and sales.
Consider these statistics: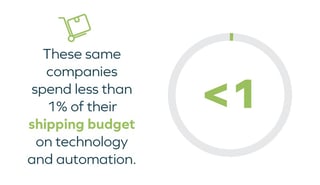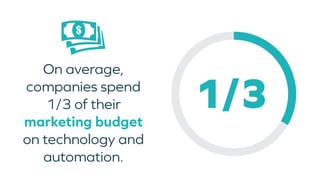 To put this into context, shipping is the largest non-inventory/cost-of-goods expense, and it's growing by 5% every single year. In other words, worldwide shipping is growing exponentially - meaning we are buying and shipping more items on a daily basis than ever before.
E-Commerce accounts for a growing slice of the consumer goods pie, which is expected to double by the year 2020.
For companies like Amazon, eBay – and just about every company who has taken their inventory online – shipping is a major concern. Shipping volumes are expected to continue to rise as brick-and-mortar locations become virtual or diversify into global markets to remain competitive.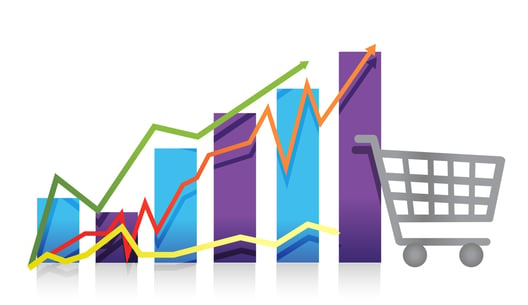 This trend is inevitable for all companies, meaning if you want to stay on top, offer your customers a better experience, and make your logistics issues a thing of the past, there isn't a better time to switch to a modern TMS.
10 ways a modern TMS gives you a competitive edge
1. Helps you manage all your carriers and leverage related data
Track rates, performance and volumes through dashboard functionality, allowing you to manage all your carrier's contracts from one place. Using a legacy system, this data may be housed in multiple spreadsheets or databases, and may not be accessible in a comparative format. Additionally, since the data is housed in the cloud, it is accessible through any device or browser, allowing your stakeholders to operate more efficiently and respond more quickly when needed.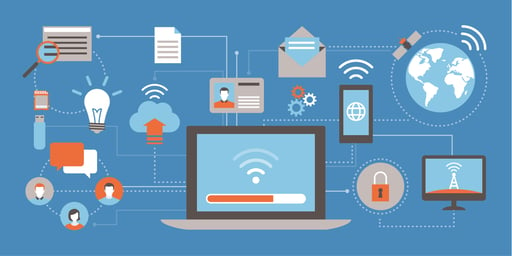 2. There is no need to maintain an infrastructure to support it
Your modern TMS is housed the cloud, meaning that there is no need to maintain any technology in-house. This, in turn, lowers your overall IT spending, in that you no longer need to employ IT technicians, or contract the work out at an inflated price: take that money and put it back into your bottom line, and pass on the savings to your customers.
3. Offers intermodal capabilities
With the ability to handle single packages via parcel carriers, less-than-truckload as well as entire truckloads and more, it gives you the ability to manage complex intermodal/multi-carrier shipments with ease – again, creating a benefit to the bottom line by being able to combine shipments at a greatly reduced cost.
4. Realize major savings
There are many ways your company can save with a modern TMS: Logistics Magazine recently reported that companies can save an average of 7.5% on freight shipping alone, but in some instances, ShipHawk can help some companies save up to 20%. Savings from the modern system, as well as, optimized productivity, reduced labor costs, less strain on accounting, minimized IT support spend, automated fulfillment processes, and reduced or eliminated lost revenue due to customer service issues, can add up to a major gain.
5. Provide globally minded service to a wider audience
Most legacy TMS systems lack the ability to operate in an agile fashion in countries other than where they originate. Without the ability to leverage local carriers and routes in a wider range of countries, your company is limited to the reach of the TMS and may lose out on valuable opportunities in emerging markets. With the rise in importance of the Asian eCommerce marketplace, this creates limitations that could result in an inability to compete. A modern TMS such as Shiphawk helps you to maintain your brand image through a consistent support standard, so your customers will receive an on-brand experience no matter where they are in the world.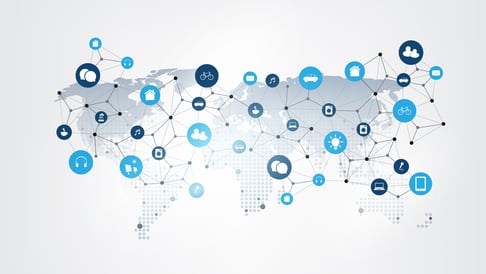 6. Predictable expenditures
With several plans to choose from, ShipHawk allows you to take control of your shipping and freight costs with one predictable monthly fee. This allows you to pass along the savings to your customer, further boosting your approval rating and encouraging repeat business and referrals. A legacy TMS, on the other hand, though it may not cost you anything on a monthly basis for the software itself, will actually cost you a good deal more because of IT maintenance, potential downtime, increased labor, decreased productivity, diminished customer service, and an overall lack of transparency.
7. Take control of your post-purchase customer nurturing
Your fulfillment processes are fully automated and customizable to your brand's voice, and your customers will love the ability to track their shipment through every step. If there is a problem or an error, you will know about it right away and have the ability to rectify the issue before it becomes a problem. In a legacy environment, this process is more complicated, and your fulfillment center may not know about a problem until there is nothing that can be done, resulting in lost revenue, lower approval ratings and a hit to your reputation.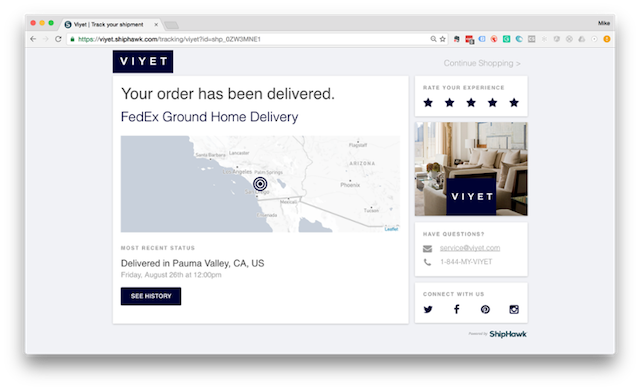 8. Lower the cost of customer acquisition
Optimize your customer acquisition costs by tailoring your services to the market you are entering. For instance, if a customer in a particular area costs more to distribute to, you can optimize your processes based on a multitude of characteristics, giving you the ability to maximize profits in an area that would normally represent a loss. If you are using a legacy TMS, you may have already resigned yourself to this loss, or you may have even decided to pass on whole markets altogether based on this lack of viability. Nobody is winning here, except your competition, who is likely eager to pick up the pieces.
9. Complete integration with your ERP, CRM and eCommerce platforms
ShipHawk integrates with your current ERP, CRM and eCommerce platforms, providing easy connectivity that delivers instant value to all stakeholders. The ShipHawk API connects to your shopping cart, customer relationship management system, and all back-office systems, allowing you to take better control of your business fulfillment, marketing, sales, and accounting at every stage. If you are using a legacy system, you may have connectivity in one area but not in others, creating several extra steps to fulfillment that would not be necessary using a modern TMS.
10. No data silos
By connecting all the dots in your supply chain – and not just some of them – your entire operation stands to benefit. All of your information is delivered in real-time to every place it needs to be, from inventory management to accounting, to your suppliers, eliminating data silos throughout the operation. In a legacy environment, some departments may not have access to certain data until it is manually delivered via email or hardcopy, creating a massive inefficiency that can stall any plans for expansion and minimize the opportunity to meet your customer's demands.
So, why are many companies hesitant to do something about it?
Barriers to modern TMS adoption include the cost of adoption and the headaches of training staff to use a whole new system. The fear is that it may take time, the learning curve may cause disruption and downtime, and jobs may be eliminated through automated processes.
With ShipHawk's user-friendly dashboard, however, staff will be able to easily transition to the new system.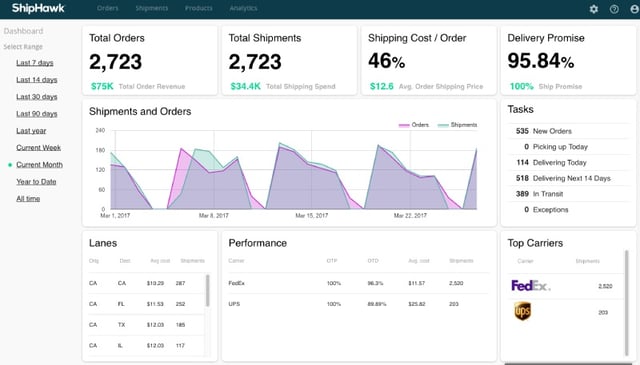 A major concern for companies, that are wrestling with this problem, is the disruption it will cause to their current processes. Let's try to address some of these issues:
Will we experience downtime?
No downtime necessary: ShipHawk is cloud-deployed and does not require any additional hardware to be housed on-site. Connect your ERP, WMS and/or eCommerce platforms through the ShipHawk API and you're ready to go.
How big will the learning curve be?
Using ShipHawk is as easy as signing into a dashboard. The biggest learning curve you'll have is remembering not to stress on all the extra steps you used to have to make on your old legacy system. Plus, ShipHawk offers exceptional support through every stage, ensuring that all your training needs are met and questions answered quickly.
Can we expect lost revenue through the transition?
With no downtime, and lower overall costs, you will likely see an increase in revenue rather than the other way around.
Will we be able to fulfill our current business needs during the changeover?
Your business continuity is assured. Further to that, every department will have access to the data they need to make timely business decisions, supporting your agility as you head into a new era.
What is our new process going to look like?
Easy-peasy: the processes that used to take so much time and effort (like issuing insurance and commercial invoices, manifests and more) will be completely automated, freeing up your staff to do more important things and giving a huge boost to your productivity.
What impact will it have on our outbound marketing?
Your marketing and sales departments are going to love it just as much as your fulfillment centers. With access to real-time customer data, it gives them the opportunity to connect with your customers in a meaningful way, nurturing relationships for the long-term instead of just chasing possibilities.
Simply put, ShipHawk gives you more tools to grow your business.
If you are interested in trying out ShipHawk and seeing our dynamic platform in action, we'd love to talk to you about how you can make that happen.
We offer a free trial to get you started and we would be happy to schedule a demo to get you acquainted with ShipHawk's finer points.