Join ShipHawk at SuiteWorld 2021
The ShipHawk team is excited to attend SuiteWorld, taking place at Caesars Forum in Las Vegas from October 18th-21st.
Our team will be located at Booth 817 ready to chat with you about how ShipHawk can help you double your throughput, reduce your business' shipping costs, and scale your operation without adding headcount.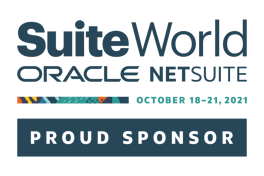 Additionally, ShipHawk's very own CEO, Jeremy Bodenhamer will be having a live conversation with joint ShipHawk and NetSuite customer Hammer Nutrition on Tuesday, Oct. 19th at 11am. Catch this breakout session to learn how ShipHawk helped Hammer Nutrition go from shipping 400 to 800 packages daily without hiring additional warehouse workers.
If you prefer to plan ahead and would like to schedule a meeting with a shipping expert on our team at SuiteWorld, you can sign up here.
If you won't be attending the trade show, you can schedule a time to speak with a member of our team to receive a free product tour.
See you in Vegas!