6 Clues That It's Time to Invest in Smart NetSuite Shipping Software
NetSuite is growing like crazy. Their ERP software is one of the most popular on the market because it helps companies simplify complex business operations. NetSuite users are forward-thinking and need flexible, modern tools (including shipping software) to efficiently scale their business. If you're a NetSuite user in an industry where shipping materially impacts your financial gains, it could be time to leverage a smart shipping automation system to streamline workflows and reduce shipping costs. Here are a few of the signs that indicate that it's time to invest in smart NetSuite shipping software.
What is NetSuite shipping software?
NetSuite shipping software is an integration that enhances the shipping and fulfillment process from within your NetSuite dashboard. Depending on the product, features may include carrier rating, dispatch and pickup request scheduling, analytics and reporting, automated fulfillment, carrier rate management, shipment tracking and order notification updates, and more. Is it time for you to leverage the benefits of a shipping extension? Here are the clues.
Clue #1: You find yourself needing more than the basic NetSuite shipping and fulfillment options.
NetSuite provides a variety of products to facilitate shipping and fulfillment, even their own WMS. But the out-of-the-box shipping functions may not facilitate scale, automation and adequate reporting and doesn't support freight and other key features that many NetSuite shippers need. If you are accustomed to manual fulfillment processes (or you've never experienced the results of using a Smart Transportation Management System), the basic platform can be valuable. But, at a certain point, when manual processes are no longer sufficient, you will find yourself in need of more options.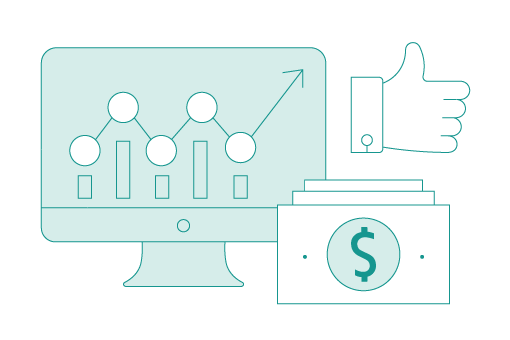 A NetSuite shipping extension will enhance your experience and that of your customers by providing rule-based fulfillment automation and other continually updated benefits based on what you and other users need most. Choosing an extension that is compatible with NetSuite and designed specifically for the shipping and fulfillment processes will provide you with the most cutting-edge options available. For many users, basic functionality just isn't enough.
Clue #2: You know you could be saving money on order fulfillment costs, but aren't sure how.

When you know that you could be saving money on shipping costs, but you're not exactly sure how, it's time to explore the data-driven insights NetSuite-compatible shipping software can provide for up to 25% savings on shipping and transportation costs and 25-50% savings on fulfillment costs.
NetSuite shipping software offers:
A bird's eye view of transportation processes and metrics
Multi-carrier ratings of on-time delivery and costs
On-time delivery and cost management
Average cost per carrier evaluation
Profit margin analysis by order, item, customer, and region
Opportunities to reduce costs of packing, labor and packaging materials
Customer profitability reports
Algorithms indicating when to palletize or ship with common carrier
The insights gained from enhanced shipping software can give you the jumpstart you need to take your business to the next level.
Clue #3: You frequently experience warehouse mistakes, damage or lost packages.
Warehouse errors and lost or damaged packages can be costly. Not only do you need to factor in the immediate price of replacing damaged or lost items, but it can result in the customer having a negative perception of your company. If you do not have exceptional customer service (which is another expense in itself), you could be turning people away instead of pulling them in and establishing long-lasting relationships.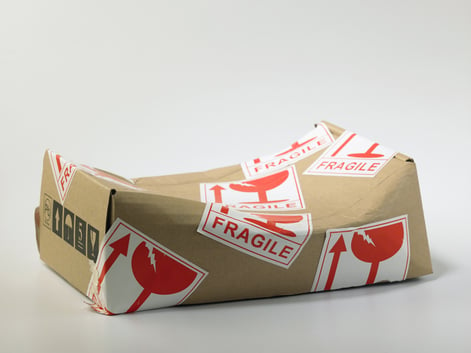 Smart shipping software for NetSuite provides automation that reduces or eliminates human-decision making within the shipping and fulfillment processes while providing valuable, customized data that automates workflows such as data-entry and other menial tasks. You don't need to waste time fixing mistakes - just avoid them in the first place Smart NetSuite shipping enhances customer satisfaction and directly increases the number of repeated purchases.
Clue #4: You want to launch or improve an omnichannel shipping strategy.
Omnichannel retail is disrupting the way consumers shop. Amazon even has brick and mortar stores now. People don't just want to buy on or offline anymore - they want multiple options and a higher-than-ever level of control over their purchases. There are many differing factors in a multi-channel retail strategy that make it nearly impossible to succeed without advanced levels of automation. NetSuite users with inventory-driven businesses use shipping apps as a solution that keeps track of all orders across all channels while triggering the correct processes.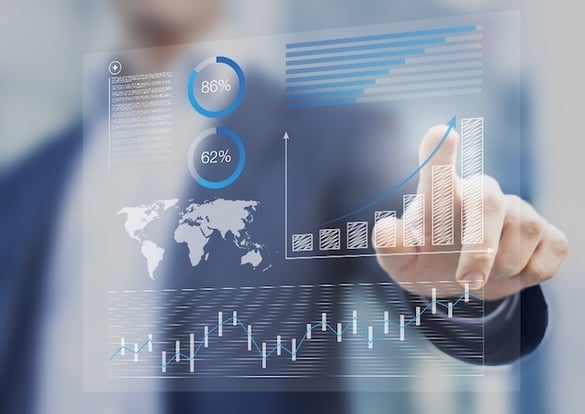 If you're interested in an omnichannel shopping strategy, then you undoubtedly need advanced shipping software to automate fulfillment from order to delivery while providing your internal team with accurate, real-time data to power your business. Move your ordering onto multiple platforms to enhance your sales.
What are the fundamental elements of a high-powered omnichannel NetSuite compatible shipping strategy?
Omnichannel businesses need more than just shipping software to make the process run smoothly. This is what you need to take the next step in your omnichannel journey.

1. A cross-channel order management platform - your eCommerce platform should allow simple integration with all of your sales channels, whether it be online, in-store, phone, or even text message.

2. Real-time inventory visibility - no matter which ordering platform you're looking at, you should be able to view accurate, real-time product availability. This must be transparent for your customers as well.

3. 360-degree view of your customers- Being able to see and manage customer relationships, demographics, and behaviors is a crucial element of any modern internal processes since your strategy should be built around them.
Clue #5: You want to provide better customer service with fewer human interactions.
This may be a desire you're not willing to easily admit. After all, relationships are the foundation of business success. But, it's 2017 and the rules are changing. Now 44% of consumers actually prefer talking to chatbots over human conversations. So, you're actually doing yourself a disservice by not leveraging automation at every level.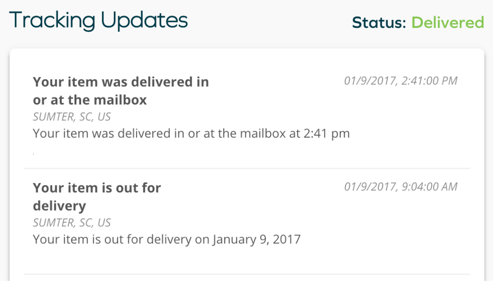 Benefits of NetSuite shipping software, like automated, branded tracking and delivery updates, will improve your customer retention rate. They also reduce customer service calls, improve repeat purchase rates, and increase post-purchase Net Promoter Scores. Satisfied customers are your best marketers, so you'll increase the odds of generating new leads via word-of-mouth advertising. Show your patrons that you're paying attention by automatically providing fulfillment transparency.
Clue #6: You just want more time and money.
If you have read "The 4-Hour Work Week", by Tim Ferriss, then you know that we should automate our work when it's the financially wise decision. Where shipping and fulfillment software is concerned, state-of-the-art options are helpful for any entrepreneur who wants to create more time and money for themselves.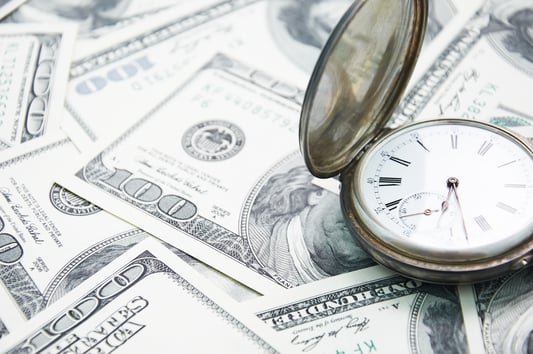 When your goal is to build and scale your business and you must ship products to consumers or other businesses, the wise decision is to enlist the help of a NetSuite shipping app. Doing so could improve fulfillment efficiencies by over 100%. Why are you investing so much time and money when you could be sitting on a beach somewhere letting software do the hard work?
What makes ShipHawk's NetSuite shipping software stand out?
The intelligence and Amazon-level power provided by ShipHawk's NetSuite shipping software is unique. It integrates effortlessly with NetSuite and dozens of other platforms and hundreds of carriers, allowing users to streamline multiple processes in one place.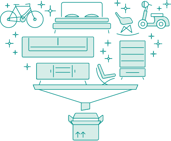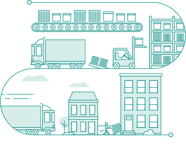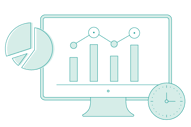 Here are some of the top features you can take advantage of with ShipHawk:
Best-in-class pricing optimization (ShipHawk optimizes lower shipping costs than competing systems)
Branded tracking updates and push notifications
Automated fulfillment processes
Highly diverse carrier ecosystems including freight (beyond just FedEx, UPS, and USPS)
Smart packaging recommendations
Packing slip and documentation automation
Many NetSuite clients aren't using a transportation management system or shipping software. Others end up using a legacy system or one that is completely outdated. Today, accessing a modernized TMS is super easy. Choose the one that allows you to unite everything you need in one place while delivering measurable results.
Final Thoughts:
If you were wondering before, now the mystery is solved - after reading this, you should know whether or not it's time to leverage a smart shipping app for NetSuite. If you're ready for more software options, want to know how to cut shipping costs in real-time, experience too many warehouse-level mistakes, are ready to launch or enhance an omnichannel strategy, want to optimize your customer service without hiring more people, or you just want what all entrepreneurs want - more time and money - start exploring your shipping software options.
For more information about choosing shipping software that's right for you, see our NetSuite Smart TMS Buyer's Guide.