Why integrating a TMS is best for your business
When offered shipping software, some business owners are skeptical. Why fix something that isn't broken? The harsh reality is that while legacy solutions may still work, for now, times are quickly changing. As buyers' expectations change and businesses continue to grow, legacy solutions are quickly becoming outdated and inadequate to handle the changes. Integrating a TMS can help your business meet these expectations and grow your bottom line.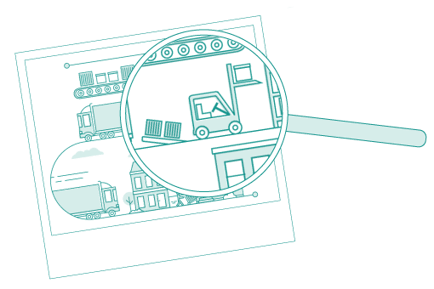 While there are many transportation management systems (TMS) out there, there are four valuable components that all shipping solutions should be able to offer their customer:
1. Automation
Order fulfillment can be a lengthy and expensive process. In order for businesses to ship a package, they must go through multiple steps: pick the correct box, carrier, shipment type, print labels, schedule pickups, etc. While this may be fine for small orders, once shipping volumes begin to increase, businesses can no longer afford to manually engage in such a tedious process for each shipment.
By leveraging a transportation management system, order fulfillment and management no longer have to be roadblocks. In addition to optimizing each step of the shipping process, having an automated system means fewer errors, manual work and time spent on shipping packages.
By streamlining the supply chain, business owners are able to fulfill orders faster and more cost-efficiently, allowing for higher profit margins and higher customer satisfaction.
2. Certainty
With legacy solutions, business owners are often left guessing and hoping that they made the right decision for their shipment. In contrast, shipping solutions give business owners control over their shipments. Out goes estimation and in comes predictable margins and certainty.
For instance, multi-carrier rating software automatically calculates and compares the shipping rates from various carriers to show owners the most cost-efficient options, all with the click of a button. On the other hand, packing optimization software is able to calculate the optimal box size based on the actual items that make up each order, regardless of how uniquely shaped or fragile an item is.
Through the use of such services, business owners are able to have full cost-transparency on their shipments, allowing for greater cost-visibility for the customer. This results in lower shopping cart abandonment rates and higher customer satisfaction. Through such solutions, business owners no longer have to base their decisions off of guesswork and can continue to focus on what matters: growing their business.

3. Convenience
To put it simply, integrating a TMS makes life easier by reducing the manual work you need to put in for each shipment.
For example, with a platform like ShipHawk that offers a unified tracking system, businesses are able to aggregate all of their carriers' tracking updates into one platform. With real-time updates, businesses no longer have to constantly contact several carriers at a time for customer tracking updates, and customers no longer have to keep visiting third party sites (or picking up the phone to call customer service) to keep track of their packages.
Furthermore, many shipping software API's offer auto-generated shipping labels and bills of lading for user convenience. The best transportation management systems aim to cut out the middle-man (third party websites, customer service reps, etc.) and simplify the customer's shipping experience with proactive order updates.
4. Growth
Most importantly, transportation management systems gives your business the bandwidth to grow and take advantage of the opportunities created through features such as automation. In addition to the reduction of shipping costs, shipping software can help businesses streamline their growth by offering data and analytics tools.
With a TMS like ShipHawk, businesses gain access to margin analysis, customer profitability, shipping trends, and reconciliation. By being able to leverage such data, businesses can allocate resources to proper areas and save thousands of dollars in addition to the shipping costs already saved.
Overall, there are many benefits that come with utilizing a transportation management system. Whether your company wants a more transparent tracking system, a foolproof comparison of carriers and packaging options, or simply to stop losing profit margins to high shipping costs, integrating a TMS software can be a great solution to the problem.
Although each company will have specific needs, if a shipping solution can provide these four areas of value, it might be worth taking a closer look.