How to Calculate Shipping Costs — and Simplify the Process
You know exactly how much your company pays for a Google AdWords lead, usually down to the penny. Indeed, if you couldn't determine these costs and set maximum-spend limits upfront, you probably wouldn't commit ad dollars to the service. With these and most other operating costs — rent, insurance, wages, office furniture — your business knows how much you're paying in advance, so you can determine if these combined inputs will allow you to be profitable.
Shipping costs, which also affect profitability, should be just as easy to calculate, just as predictable — and just as much under control — as all other operating costs. Yet for most businesses, shipping remains an ad hoc, opaque and time-consuming cost center.
Let's review all the components, known and unknown, that impact shipping cost.
What you need to know to calculate shipping costs
When it comes to calculating shipping costs, or even just estimating your price to ship a given package, you will need several pieces of information, including:
---
Standard inputs
Package weight
For an accurate calculation, you will want to package your item before weighing it, because the packaging itself factors into the parcel's overall shipping weight and therefore affects its cost.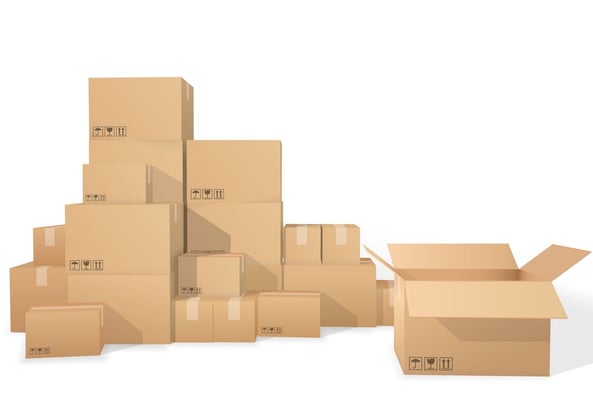 Package dimensions
As of 2015, calculating shipping costs for both FedEx and UPS has become more complicated — and, generally speaking, more expensive — due to these carriers' shifts to a dimensional weight pricing model.
Because many manufacturers, wholesalers and retailers had been shipping lighter and smaller items in oversized boxes, both carriers decided to adjust their shipping prices — and charge in part based on the dimensions of the package.
We've published a step-by-step guide to calculating dimensional weight pricing, but what's important for you to understand is that this updated pricing structure has made both FedEx and UPS shipping costs more expensive, more work to calculate — and more expensive if your team isn't careful.
In fact, many other carriers, including the US Postal Service, also charge for some parcels based on dimensional weight.
Destination details
Destination characteristics can have a big impact on final shipment costs. Are you delivering to a Manhattan highrise, a Wyoming farm, or an Orange County subdivision. All have different characteristics that impact the carrier's cost to deliver. These variables include:
Extended-area surcharges
Liftgate fees
Inside delivery fees (inside a driveway or carport)
Appointment delivery fees
Re-delivery fees
Parking ticket fees
Building permit fees
And more
---
Non-standard inputs
Shipment value
Another consideration affecting your overall shipping costs should be your package's value and whether your business deems it necessary to purchase additional insurance to protect the contents.
FedEx and UPS shipping costs include some declared value insurance coverage — $100 for a typical parcel and more for certain commodities. We offer some guidance on standard declared coverage and supplemental cargo insurance, but you'll want to conduct your own research if you are managing your shipping infrastructure in-house.

Shipping services and delivery times
On time deliveries are imperative. Missing a delivery date radically increases the frequency of returns, customer service calls, and additional, unexpected shipping costs. In addition, perhaps your company offers customers overnight or two-day shipping options. Or, maybe you offer a higher-priced white glove delivery on certain items. For those customers you will need to ensure you have access to carriers who can reliably deliver in those timeframes to the customer's area — for a shipping price to your company that protects your margins.
Unexpected charges
Finally, you will also need to build into your shipping-cost calculations the possibilities of unexpected issues that could add to your shipping costs.
These unexpected shipping problems could include:
Re-bills
Re-weighs
Delays
Items that are damaged or lost in transit
---
Understanding shipping prices by carrier/shipment type
Making matters even more complicated for a business trying to manage its shipping infrastructure manually, calculating shipping prices requires different processes for each carrier.
So we've put together some guides to help you calculate shipping for some common carriers:
USPS

How to Calculate USPS Shipping Prices

You can calculate USPS shipping costs manually by navigating to the USPS Shipping Calculator page. Automatic calculations are available via the USPS API. Many factors will affect your shipping costs here, so you will need several pieces of information — including your origin and destination ZIP Codes (or the destination country, if outside the US), the date and time by which you need the parcel to arrive, and the type, size and shape of the package you'll be using.

It's also worth noting that once you have all of this information ready to calculate your shipping prices, your shipment might qualify for one of the USPS's shipping discount programs.

The US Postal Service offers two main categories of discounted shipping rates for business customers — Commercial Plus Pricing and Commercial Base pricing.

Commercial Plus

USPS Commercial Plus Pricing

One of the most popular shipping programs for high-volume shippers, the USPS Commercial Plus Pricing (CPP) program offers steeply discounted postage rates for customers that meet minimum thresholds of shipping volume.

For example, your business might be eligible for USPS Commercial Plus Pricing if you have shipped at least 5,000 pieces via Priority Mail Express within the previous four quarters, or if you've mailed at least 50,000 pieces via Priority Mail in the previous calendar year.

Keep in mind, however, that the Priority Mail threshold is reserved for lightweight, machinable packages weighing less than 16 ounces. The program's original purpose, remember, was to help streamline the USPS's own work in selling postage and processing packages — and it therefore makes sense that this program favors parcels that will be easily scannable by USPS workers and generally faster and easier for the staff to handle.

Here is a basic guide to the discounted USPS shipping prices available for Commercial Plus Pricing customers.

Commercial Base

USPS Commercial Base Pricing

Although not as steep as the discounts available through the Commercial Plus Pricing program, USPS Commercial Base Pricing offers discounted postagrates to customers buying and printing shipping labels online.

The US Postal Service unveiled the Commercial Base Pricing program in 2008 to encourage shippers to purchase and print their postage electronically, rather than by visiting a Post Office branch, in an attempt to save the USPS time and resources.

Like the Commercial Plus Pricing program, USPS Commercial Base Pricing discounts are available for several mail classes. Below is a guide to these categories and the discounts available for each.

Unlike the Commercial Plus Pricing program, Commercial Base Pricing discounts are available regardless of shipping volume. Shippers need only order their postage online to qualify automatically and immediately for a Commercial Base Pricing discount.
FedEx

How to Calculate FedEx Shipping Prices

Like the USPS, Fedex offers an online calculator and shipping APIs to help you estimate or precisely calculate FedEx shipping costs for a given package.

On its site, FedEx explains that the best way to calculate shipping costs for your package will be first to gather three pieces of information — your item's weight (including the box or letter and any packing material), its dimensions (length, width and height), and the timeframe in which you want it delivered.

When you have these basic pieces of data, you will be able to navigate FedEx's shipping rate finder, input other key information such as origin and destination ZIP code (or country information), the number and weight of your packages, your requested pickup or drop-off times and your requested arrival date and time.

The FedEx shipping cost information page also allows you to input other relevant details for your shipment, such as whether you will need a freight option (LTL or full-truckload rate, for example) and the ability to check for FedEx discounts for which your company might be eligible.

It's worth pointing out, however, that as helpful and intuitive as the FedEx shipping cost tools are, shipping your items this way can still represent a considerable amount of dedicated time and resources for your team.
UPS

Calculating UPS Shipping Prices

Just as calculating FedEx shipping costs is a somewhat different process from determining your shipping costs with the US Postal Service, UPS also has its own proprietary shipping cost system that is different from both of these other carriers.

Although the UPS shipping cost calculator generally calls for the same basic data as the FedEx calculator — ship-from and ship-to cities and ZIP Codes, number and weight of packages, whether the destination address is a residence or business, etc. — UPS has its own unique set of shipment services and pricing tiers.

Just a couple of the company's programs include its UPS Next Day Air® Early AM® and UPS 3 Day Select® services, each of which includes it own terms of services and unique pricing.

For certain types of shipments, or for customers in specific regions of the country (or elsewhere around the world), you might find that one of these carriers is clearly the most cost-effective in terms of overall shipping costs. In other cases, a different carrier might prove your best option.

But even if you have an internal process that helps your company to identify the optimum carrier for each shipment, this process itself is almost certainly suboptimal — because it requires so much in the way of time and in-house resources manually overseeing carrier selection and cost reviews every time your business sends out a package.
---
Calculating Your Shipping Costs Should Be the Work of An Intelligent Software Platform — Not an Exhausted Team Member
For these reasons and others, many shippers deploy shipping software or a transportation management system — one that records and analyzes shipping data to automatically find the most cost-effective packaging, that taps into a massive multi-carrier platform to select the best shipping partner for every delivery, and one that is continually learning about your company's shipping needs so it can keep improving your processes.
For an overview of one such platform, we invite you to review the ShipHawk automated shipping solution, which leverages a host of business automation tools to streamline your shipping infrastructure and lower your shipping costs.You can also review the ShipHawk Multi-Carrier Platform, which lists the hundreds of parcel, freight and even white-glove shipping carriers we've partnered with to ensure your business quickly identifies the best shipping solution for every delivery.And you might want to learn about our real-time shipping and data analytics engine, which leverages historical performance data, profitability analysis and a host of algorithms to help you ensure that every shipping decision your business makes is strategically sound.