How ShipHawk Works with Businesses That Manage Their Own Shipping Operations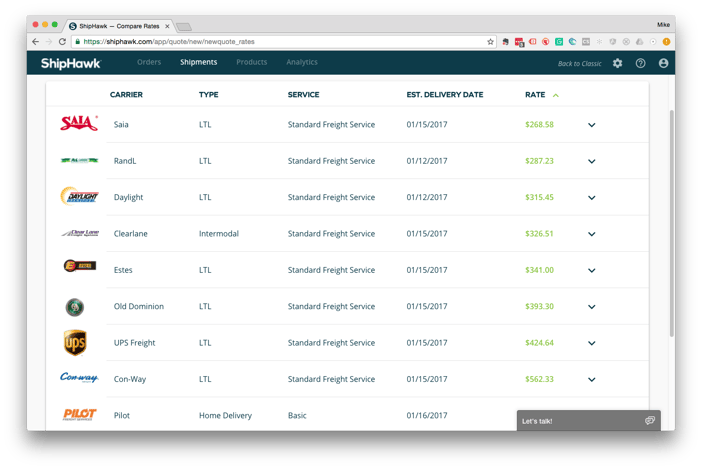 Businesses that manage their own shipping operations deploy ShipHawk's Smart Transportation Management System™ (or TMS 2.0™) to help achieve a wide range of specific business goals. But these companies typically come to ShipHawk looking primarily for help with one or more of these objectives:
Reducing shipping costs

Improving fulfillment efficiency

Offering better fulfillment than their competitors

Increasing confidence in shipping decisions

Removing decisions from employees' hands

Freeing up IT bandwidth

Replacing existing legacy systems and multiple portals

Enhancing the customer experience, which will increase their eCommerce sales

Opening up a direct-to-consumer model

Streamlining their returns process

Increasing visibility across the supply chain (learning what we don't know)

Creating and supporting a customized workflow

Scaling and growing their business without hiring additional employees

Improving package routing and optimization

Optimizing packing
This post will provide an overview of the main services available with the ShipHawk platform, to explain how shippers actually use ShipHawk to achieve these (and other) business goals.
What specific solutions does ShipHawk offer shippers?
Multi-carrier rating
(real-time comparison of shipping rates across many carriers and multiple modes)
When preparing an order for delivery, a business that has deployed ShipHawk's system for multi-carrier rating can view a side-by-side comparison of several — perhaps dozens — of carriers whose services and rates are relevant to that specific order. Here's how this works.
The ShipHawk platform's artificial-intelligence engine makes real-time decisions about the optimal carrier service based on key factors related to the order — such as:
Time-in-transit expectations

Package weight and dimensions

Carrier rules and availability

Historical on-time performance by carrier

Any additional services promised in the order.
Additionally, ShipHawk has partnered with hundreds of carriers — for parcel, freight, LTL, white-glove delivery, etc.
This means a shipper that deploys the multi-carrier rating system can instantly tap into the available services from as many as several hundred carriers across the ShipHawk network. The AI system will then filter this list and present all carriers, side-by-side, whose services and rates meet the shipper's needs - based on the shipper's own unique criteria.
Learn more about the multi-carrier rating system.
Order fulfillment (automated decision-making)
Each inbound order triggers a series of decisions for the shipper — from the optimal warehouse from which to pick and pack the order, to the right carrier and service level for the job, to the appropriate box and packing material that both ensure safe delivery and satisfy any carrier or regulatory requirements.
ShipHawk's order fulfillment engine automates this process by both applying a shipper's specific business rules and policies to each order, and synchronizing customer orders across all channels — eCommerce storefronts, ERPs, CRMs, WMSs or a shipper's own in-house systems.
In other words, the ShipHawk order fulfillment engine helps automate the decision-making for each step of the fulfillment process — so the shipper doesn't have to make these decisions manually every time an order comes through.
The order fulfillment engine automates:
Applying the business's shipping policies appropriately to each order

Identifying the best carrier and service option through the multi-carrier rating engine

Recommending the right boxes or pallet configurations for each order

Generating parcel and return labels

Generating freight bills of lading

Tracking shipments from point-of-sale through delivery

Identifying invoice discrepancies
Shipment tracking (with the shipper's own brand)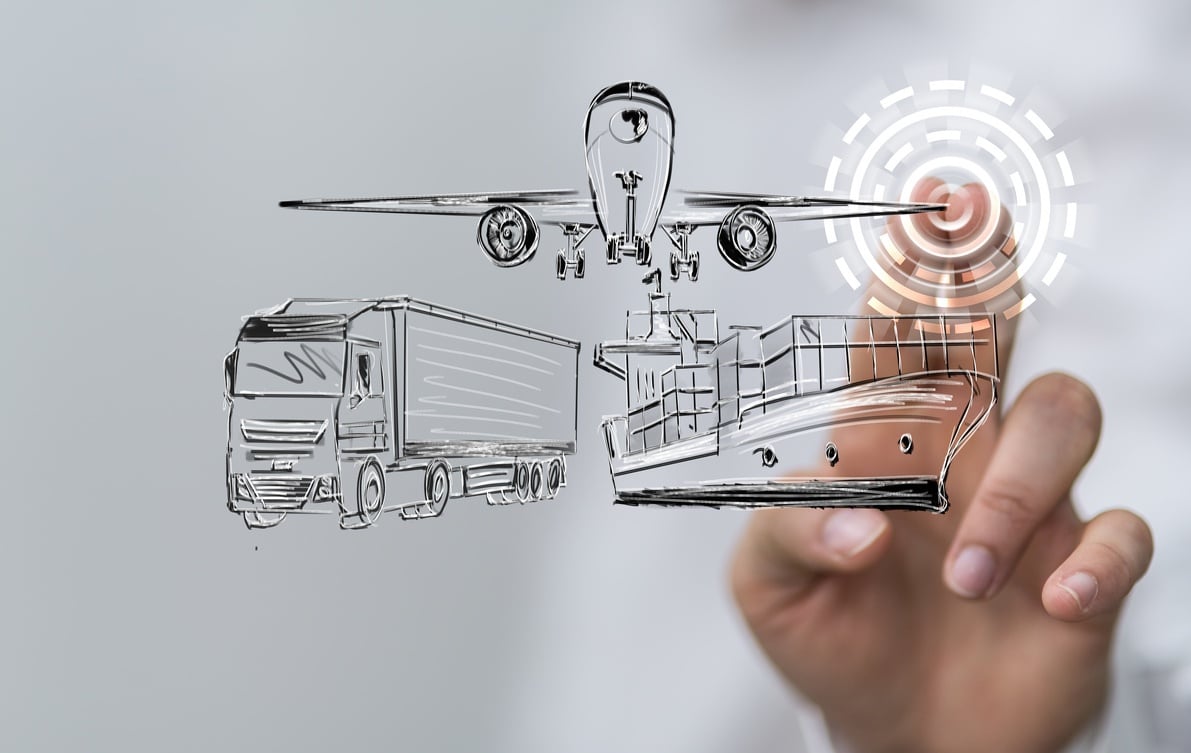 Businesses that want to leverage the shipping process to maintain and deepen relationships with their customers use ShipHawk's shipment tracking system to generate branded communications that keep customers informed of the status of their shipments throughout the fulfillment process. Here's how this works.
When a business hires a carrier for a delivery through the ShipHawk platform, ShipHawk begins automatically retrieving shipment updates from that carrier and normalizes this data for the shipper. This enables the shipper to provide consistent, branded tracking information and shipping status updates to its customers regardless of which carrier it has used for a given order.
It also allows the shipper to provide branded tracking information on its own site — rather than sending its customers away to visit the carrier's website for shipment updates.
Learn more about the shipment tracking system.
Reporting and analytics
Businesses also use the ShipHawk platform for reporting and analytics, which gives them better visibility and insights into carrier performance, margin analyses, packing and packaging recommendations, and opportunities for operational improvements and cost reductions.
The ShipHawk data analytics engine pulls together a shipper's data from across its parcel, freight and white-glove shipments — and helps the shipper better understand its true shipping costs, identify the most (and least) profitable customers, discover opportunities to reduce fully landed costs, and gain improved visibility into their overall shipping infrastructure.
ShipHawk offers both on-demand, automated reporting on standard types of data, as well as customized professional services to review, audit recommend solutions to specific shipping-related issues.
Learn more about reporting and analytics.
Rule-based automation
The ShipHawk platform lets shippers set their own shipping policies through a rule-based automation engine.
When the ShipHawk platform is deployed, shippers can establish their own rules for the automated system to follow at every stage of the order-fulfillment process — pre-setting rules from the criteria for carrier and service selection, through post-shipment invoice reconciliation and handling discrepancies.
The system's rule-based automation allows shippers to set their own shipping rules for:
Automated carrier selection

Full packing and packaging automation

Automated generation of shipping labels and bills of lading

Automated order dispatches from point-of-origin

Standardized shipment tracking
Smart packing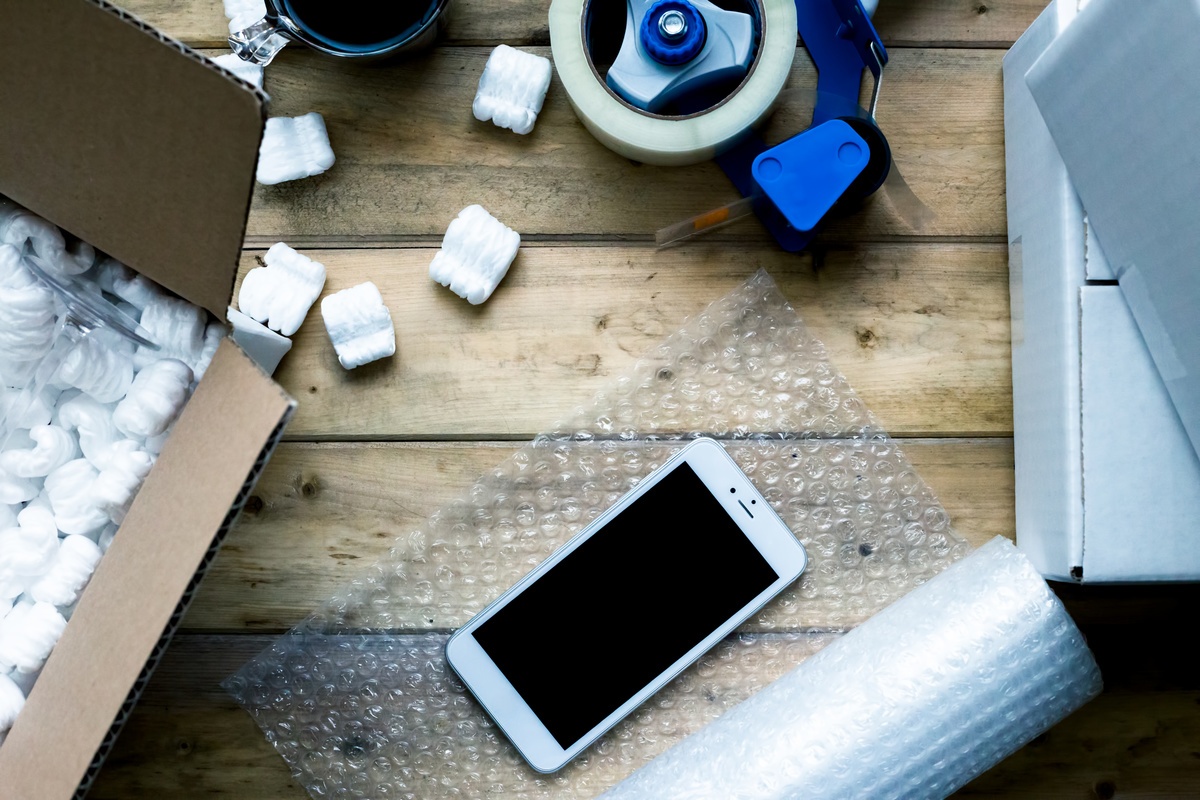 ShipHawk's smart packing engine helps shippers reduce the time and remove the guesswork in making the right packing decisions for every order.
The system applies both ShipHawk's artificial-intelligence tools and the shipper's own preset rules to identify the right box (or palletized solution) based on an order's details — actual weight, dimensional weight, carrier service options, packing-material requirements from the carrier and/or regulators, etc.
Learn more about smart packing.
Shipping documentation
ShipHawk's shipping documentation engine can automatically generate (and store electronic copies of) all major shipping documents for a shipper, including:
Parcel labels

Parcel return labels

Commercial invoices

Bills of lading

Address labels
Additionally, the shipping document engine allows a shipping manager to upload any relevant documentation to a shipment — images of the items being shipped, shipment-specific instructions, or other types of notes. The shipper can add these details, through the ShipHawk platform, at any point in the fulfillment process, and ShipHawk's shipping documentation engine will also store these documents as part of the shipment's file.
What systems does ShipHawk integrate with?
ShipHawk integrates with a wide range of technology solutions — including eCommerce platforms and ERPs — to enable fluid and consistent order-management and fulfillment operations.
The dozens of technology solutions that ShipHawk can be integrated into directly generally fall into the following categories:
Accounting software (e.g., QuickBooks)

CRM software (e.g., Salesforce)

ERP systems (e.g., SAP and NetSuite)

IMS platforms (e.g., Stitch Labs)

Marketplaces (e.g.,Amazon and eBay)

Technology platforms (e.g.,IBM AS/400, ODBC and API integrations)

WMS platforms (e.g., 3PL Central)
Learn more about ShipHawk's technology integrations
.