Grow and Evolve with your Customers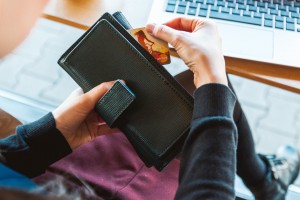 There is often a correlation between customer satisfaction and company profitability. To be more specific, if businesses aren't able to find the balance between giving customers what they want while still making revenue, they risk losing business to competitors or simply go out of business. Billionaire and businessman, Mark Cuban, says it perfectly, "Make your product easier to buy than your competition, or you will find your consumer buying from them, not you." With millions of buyers looking towards online retailers to satisfy their needs, it is up to each eCommerce business to understand what their customers want and how they can best fulfill it. As consumers continue to change their preferences and demands, retailers must be able to adapt and exceed customer's expectations in order to continue to have a competitive edge and keep their business alive.
When online shopping, buyers first and foremost want a seamless buying experience: a process that is both user-friendly and instantly gratifying. This means that retailers must ensure that their websites are easy to use and can instantly deliver, both with their products and their service. There are many aspects to consider in order to ensure quality service- fast and free shipping, transparent shipment tracking and efficient order management to ensure smooth delivery. By deciding to order an item online versus shopping in person, buyers want to be guaranteed that their purchase will take less time and effort than it takes to go to the store.
Once one company is able to deliver on those customer's needs, competing retailers must also comply in order to retain customer loyalty. For example, with eCommerce giants like Amazon, setting the precedent of free shipping, companies must also offer the same services in order to avoid consumers switching to a competitor site that offers the same item without extra shipping fees. An extra $10 shipping charge can be the reason for in-cart abandonment and overall company revenue loss. Furthermore, customers expect their items to come quickly and want to be constantly updated on where there item is, without needing to call customer service or engage on external sites. While both of these services are necessities for online retailers, subsidizing shipping costs and constantly providing shipment updates can take away additional margins that businesses make on their products, as well as increase time spent on customer service.
Engaging in competitive pricing and service can turn out to be very costly for businesses. However, there are a couple of areas where businesses can tweak in order to avoid losing profit margins on their product. One solution is to minimize shipping costs by utilizing packing optimization and picking the cheapest carrier available for your specific service type and delivery speed. Another way to improve customer satisfaction is by improving the technology used on your platform. With no physical sales representative, user experience takes the place of in-person customer service. By finding an efficient system to constantly track and manage orders while constantly updating customers on their package, buyerswill not only call customer service less, but also be more satisfied with the delivery of their items.
While businesses can engage in many different solutions and strategies to satisfy these needs, there is also another option: integrating a shipping API like ShipHawk into your website. Not only does ShipHawk's multi carrier rating and packing optimization software reduce overall shipping prices, but ShipHawk's fully transparent tracking system leads to superior customer service. Instead of directing buyers to third party sites to track their packages, ShipHawk integrates all carrier tracking systems into one platform, so that customers can directly track their shipments on your website. Furthermore, instead of having to request shipping updates from carriers, ShipHawk pushes these updates in real-time so less time has to be spent inquiring carriers. By both streamlining your business's shipping process and improving end-to-end customer buying experience, ShipHawk is able to increase company revenue through both customer conversions and operation costs.
In conclusion, no matter what solution your business chooses to implement, retailers must face the facts. As the eCommerce market becomes more advanced and technologically advanced, buyers will continue to increase their demands and expectations for online retailers. While there may be many things that retailers can do to improve, one thing is clear. If retailers do not adapt and evolve with their customers, it will be very hard to maintain a successful business.