How Can Unified Tracking Help Your Business?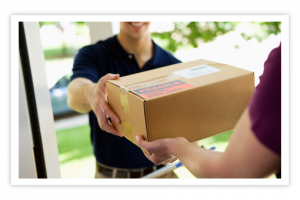 Once a customer has purchased your product online, shipping is the only roadblock between your eCommerce business and a happy customer receiving their item. As simple as that sounds, there are actually many factors that businesses must incorporate in order for items to be delivered exactly how and when customers want them. Items must be delivered with the correct service type, for the cheapest rate, in a timely manner, and have a package tracking system that is easily accessible and convenient.
Having an easy and transparent shipping system can increase customer experience and loyalty, which is an integral key to your business succeeding. However, the problem is that the more options that customers require, the more carriers you need to use to satisfy all their needs. In order to provide customers constant shipping updates, businesses have to either integrate each carrier's tracking service into their platform, send customers to an external carrier site, or leverage a software solution. Having to constantly direct customers to a range of different carriers or integrate carriers one by one can be extremely time consuming and inconvenient. This brings us to the third option: integrating a software solution.
Integrating a software solution that provides a unified tracking system is one way for businesses to still provide a high quality post-purchase experience without wasting time or resources. Unified tracking systems compile all necessary carriers into one platform, which is then used to monitor all shipments. Therefore, instead of having to constantly direct customers to inconvenient external sites, unified tracking systems can give customers a convenient and seamless end-to-end purchase experience, which can consequently allow for additional marketing and sales opportunities. By providing customers with a completely transparent package tracking system, your business can have full control over shipments, while simultaneously giving customers the high quality service they require. A customer who is fully confident about their package tracking process not only leads to higher customer retention rates and loyalty, but also decreases customer support calls, which can lead to more efficient business operations.
This is why ShipHawk's unified package tracking software proves to be so successful. No matter what order, shipment or carrier
type, ShipHawk provides automated shipment tracking data in real time to both customers and business owners. Instead of having to constantly make requests to get carrier updates, ShipHawk's tracking API retrieves carrier updates for all parcel, LTL, home delivery shipments, etc. and normalizes it into primary shipment statuses that are easy to manage for customers. Moreover, ShipHawk's shipping intelligence allows you to track shipments specific to their carrier, evaluate carrier cost and performance and monitor and recognize exception patterns to gain greater control over post-purchase operations. Whether it is ShipHawk or another software solution, having a more efficient, comprehensive, and transparent package tracking system is a great way for businesses to streamline and scale their operations while improving overall customer satisfaction.