FedEx to Lower Holiday Surcharges and UPS to Increase Theirs
With the holiday coming up, it's imperative to know what your carriers charge. Historically, FedEx has been the expensive shipping option, but that might change in 2017. Here's what the two leading freight carriers are planning for Q3 holiday surcharges and how this will affect your business.
What's UPS's Holiday Shipping Surcharge Strategy This Year?
UPS has declared two surcharge increases during Q4. From November 19th through December 2nd, 2017 and December 17th through the 23rd (the week before Christmas), there will be a 27 cent surcharge on residential ground packages. Packages shipped via Next Day Air Residential will have an 81 cent surcharge while those sent via 2nd Day Air Residential will cost an additional 97 cents.
After announcing their cost increase UPS anticipated FedEx would do the same, however, FedEx has announced a different plan.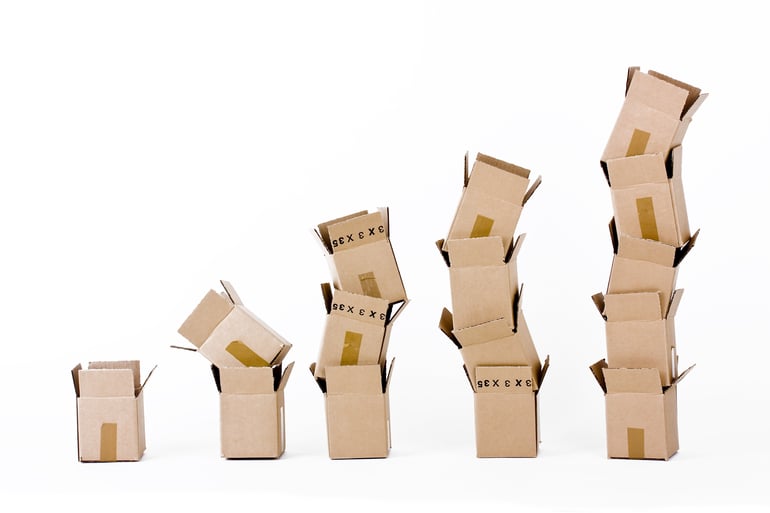 FedEx Shipping Charges Will Be Different This Holiday Season
Although most of their earnings are still from commercial transportation, the rise of online shopping has increased FedEx's profits on residential shipping. Because of this, FedEx is able to eliminate surcharges on basic residential shipping during the Holidays. According to Los Angeles Times, "FedEx will not charge extra for peak-season residential deliveries unless the package requires additional handling." This isn't to say that there are no surcharges at all. From November 20th through December 24th, 2017, there will be an increased surcharge of $3 for packages that need special handling and $25 for oversized packages.
How Will These Changes Affect Your Business?
FedEx is hoping that their decision to lower and, in some cases, eliminate Holiday shipping surcharges will be an incentive for online retailers to do more business with them. If you're in the business of B2C eCommerce, these changes will have an immediate impact on your transportation costs. You will need to take a closer look at your freight budget and carrier selection if you hope to deliver an enjoyable shopping experience this holiday season.
For high-volume orders, it makes sense that you choose the carrier that doesn't charge extra fees (in this case, FedEx). It is also important to note the rates for various package sizes and volumes vary from carrier to carrier. Holiday surcharges may or may not offset your budget so much that a switch is warranted.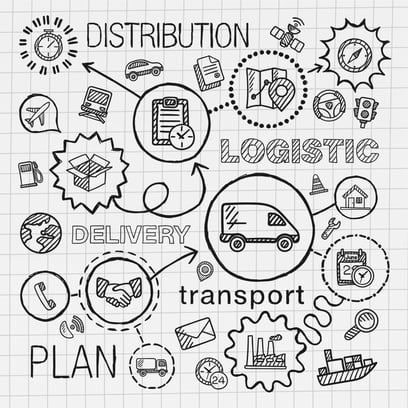 This is How to Make the Most of Your Holiday Shipping Strategy?
You need to know exactly what the cost of each package will be. This will vary from carrier to carrier based on your shipping contract, the amount of handling that takes place in your warehouse and storage facilities, and the packaging materials you use. If you leverage a data-driven plan, you're sure to have more success than if you just estimate based on a few stats and costs.A transportation management system will allow you to see everything you need in one dashboard and generate real-time reports based on internal data. What works for everyone else, may not work for you. These are the key metrics to pay attention to:
The average size of your packages.

Average cost per order.

The number of packages your project to ship during Q4.

Cost changes for packaging during high-volume sales season.

Carriers with highest on-time delivery rates.

Carriers with least number of damaged packages over time.

Additional warehouse fees during the holidays.

Combined package rates during the holidays (this is something you will have to negotiate with your carrier).

Reliable fulfillment automation and tracking updates.

How can you reduce the risk server overload?
Final Thoughts
Knowing your holiday shipping surcharges will help paint a clear picture of your overall costs of shipping this year. As you crunch the numbers, keep in mind that many retailers will be doing the same, which could cause additional strain on the carrier. If a carrier isn't equipped to handle the influx of deliveries, what will this do for their on-time, damage, and lost package rates? We may just have to ride this one out and see the results after the holidays are over.