Early eCommerce Challenges and How to Overcome Them
Whether a brick-and-mortar store or part of the eCommerce realm, there are always struggles, especially in the beginning. Even behemoth online retailers like Amazon face constant challenges and upheaval, with shipping losses amounting to $3.3 billion. Here are the four most common early eCommerce challenges and how to overcome them.
Choosing the Right Platform
When deciding on the platform to host your eCommerce site, there are few questions to keep in mind.
Do you choose a hosted or self-hosted platform?
If you don't have a designer or web developer, what are your options?
Which platform offers you the best chance to grow and scale your business, and enhance customer satisfaction?
Your eCommerce platform is the foundation for your entire online store, so choosing the right fit for company is essential. If your current platform is causing you headaches, you may want to re-evaluate if that platform is the best fit for your store or else you're enduring the one of the most painful eCommerce challenges the exists. Here are the best eCommerce platforms available and an evaluation of what kind of store they align with best.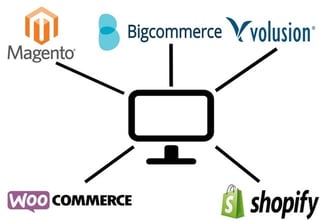 Figuring Out How to Collect Payment
After you've decided on the eCommerce platform that works best for you, you'll need to find a payment gateway that will enable you to collect payment from customers. A few of the best known payment gateways are Authorize.Net and Paypal. Below are some factors you should considering when deciding which payment gateway to use:
Make sure the transition fees associated with the payment gateway are within your budget or else you may lose a significant portion of your profit margins.
Avoid payment gateways that require customers to go through a sign-up process, since this makes the customer more likely to abandon their shopping cart by having to go through additional steps to make a purchase.
If you want to expand your online business to the international market, check that the payment gateway comes in multi-currency support.
Check the terms and conditions for what types of products—physical or digital—the payment gateway supports. Some gateways only support an eCommerce store that sells physical goods.
Verify what payment methods are accepted by the gateway: credit card, debit card, Paypal, etc.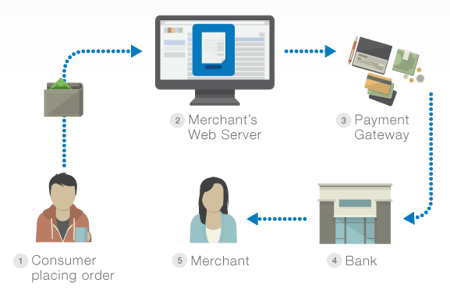 Distribution and Fulfillment
Shipping is a crucial part of the eCommerce experience and it often one of the leading eCommerce challenges that online retailers face. Shipping is so important that a lack of adequate shipping options leads to shopping cart abandonment and negative shipping experiences can lead to customers not purchasing from that retailer again. This means that investing in a logistics solution is an essential part of building a viable eCommerce site. The right shipping solution allows you to create the optimal customer experience, while growing your business.
Using a transportation management system like ShipHawk, will automate the entire distribution process for your online store. Whether you want the shipping calculator built directly into the shopping cart or want to access rates through the ShipHawk Dashboard, there's a cart-to-customer platform for your distribution management needs.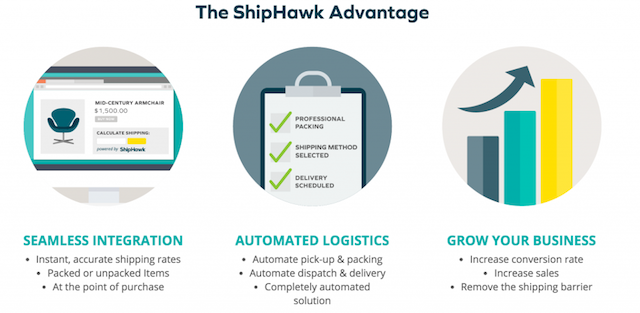 Customer Retention
Retention ultimately comes down to the customer experience from the moment they start browsing on your site through the customer happily receiving the item at their doorstep. This is a step and solution that is often overlooked in the eCommerce world. However, making a concerted effort to evaluate the customer experience improves customer retention by over 50% (see infographic below). Here's the list for how to keep your customers happy and buying from your eCommerce store over and over again:
Customer Service: There are few things that can damage a relationship with a customer more than a negative customer service experience. Making sure that you have a method for communicating with your customers is imperative to keeping the customer happy. Whether this means having a dedicated customer service team that constantly evaluates ways to make the customer experience better or utilizing tech-savvy tools like Zendesk live chat, there needs to be a system in place that makes sure customer's feedback is heard and responded to as quickly as possible.
Website Experience: A website is more than a functional tool, it's an experience for the customer. Optimizing your site so that it offers both functionality and visual appeal will lead to a positive customer experience and create a sense of brand loyalty.
Loyalty Programs: Rewarding customers for being loyal is a great way to create customer retention. Rewards could be discounts on their next purchase or a loyalty points system that can be used for special perks, such a dollar amount off of their purchase. The Sweet Tooth is a customer loyalty program extension that can be built directly into your site.
Reliable Shipping: The downside of shopping online is having to wait to receive your item. This negative is enhanced when shipping and delivery issues go awry. Make sure this doesn't turn into a deal breaker for your customers by using a reliable transportation management system like ShipHawk that ensures your customers' items make it to their doorstep.