Here's Why You Need a Shipping Software with a Direct NetSuite Integration
What does it mean to have a shipping solution directly integrated with NetSuite?
Unlike other shipping software that require a third-party connector like Celigo or FarApp, ShipHawk is directly integrated with NetSuite. Short and sweet - using a solution like ShipHawk means eCommerce businesses don't need middleware.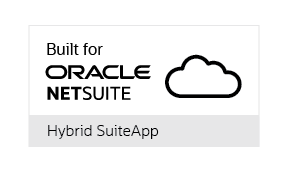 ShipHawk is a Hybrid SuiteApp built for NetSuite customers looking to process orders faster. By automating shipping decisions, ShipHawk pulls order details from NetSuite in real-time, finds the lowest carrier cost while meeting shipping requirements, and then writes the order details back to NetSuite - all without a third-party connector.
Using ShipHawk's direct integration with NetSuite means eCommerce businesses are able to gain robust data integrity and security, reduce their shipping costs, and have the ability to create customizable business rules that support their needs. Want to find out more about a shipping solution directly integrated with NetSuite? Connect with our team to learn more.
ShipHawk's Pain Point articles use questions that our team has been asked over and over again by businesses looking for ways to optimize their fulfillment operation.