7 Common Shipping Errors That Hurt NetSuite Shipping Operations
NetSuite is the #1 cloud ERP system on the market. Companies that utilize NetSuite benefit from an all-encompassing software that allows for seamlessness, efficiency and cost savings. NetSuite is accessible to small, mid-sized and large businesses as it is highly customizable and works for each diverse business.
Many NetSuite users tend to make the same mistakes that can cost them. If shipping is an integral aspect of your business, here are five common NetSuite shipping mistakes to avoid:
1. Using multiple systems for shipping software in addition to NetSuite
Are you bouncing around between programs to access all of your data and initiate processes? Are you going to individual carrier/third-party logistics provider websites to rate, book or track shipments? Are you billed a different amount than you were quoted? With NetSuite, these are all easily avoidable issues.
Working with multiple systems increases the likelihood of errors and increases true shipping costs. Rather than using more than one software, leverage NetSuite integrations and plugins that bring additional functionality into NetSuite and your eCommerce platform. You have access to multiple functions through NetSuite, making your process more seamless and efficient.
2. Limiting available shipping carrier connection options
Shipping in NetSuite requires a connection to your carriers. The problem is, the popular connectors don't represent all the major carriers. Are you evaluating all available options and only pricing those that are easily synced with NetSuite? Basic connectors were built to provide access to carrier APIs, not to optimize shipping costs or automation fulfillment processes which means these connectors come with hidden costs.
Which shipping carriers should I connect with NetSuite?
Carrier and plugin limitations shouldn't stop you from creating the options you need. There are numerous NetSuite shipping solutions available to deliver the right carriers and services to your ERP or eCommerce platform. These plugins offer options including:
How do I communicate available carriers and services to my customers?
There is no benefit to committing to a brand name like FedEx or UPS during the checkout process. Although we may have our favorites, research shows that most customers view shipping as a commodity and are willing to swap one carrier for another as long as they are getting the best price and the order is delivered in the timeframe they requested.
Instead, refer to shipping services as "ground," "express," "2-day" or "overnight." This method allows the shipper to select the best option based on cost and service time without upsetting your customer.
Check out our blog post on The Importance of Carrier Selection in eCommerce.
3. Manually entering orders in NetSuite instead of using scan-to-ship technology
Manually keying in orders wastes time and money. There is a much better way.
Utilizing NetSuite shipping software and scan-to-ship processes allows shippers to automate order fulfillment and batch order processing. This functionality supports:
Order number barcode scanning for label printing

Item number barcode scanning for item verification

Box number barcode scanning for packing automation
Proper use of barcodes allows near-complete fulfillment automation. Using scan-to-ship processes, the pick list can be scanned to identify the proper items for the order. The items can then be scanned to ensure the entire order has been picked. After, the final scan populates and prints the shipping label. This is the fast, efficient way to prepare orders for shipment.
Fully automated, no-scan functionality is also available.
Modern NetSuite shipping software also integrates with the hardware already in the warehouse which can be married to the scan-to-ship processes detailed above. This includes:
Barcode scanner

Printers

Scales

Dimensioners

Box making machines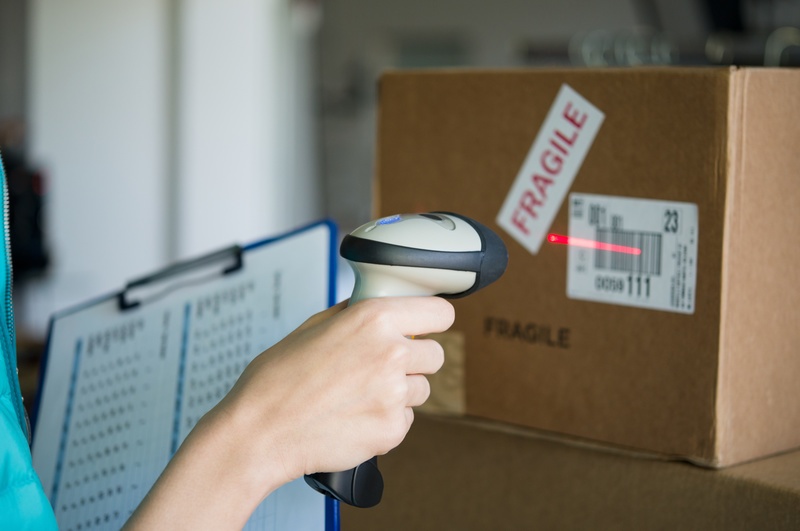 4. Not utilizing batch order processing
Manual processes are expensive. True shipping costs include:
Fulfillment labor

Packing materials

Errors (damaged, lost or mispicked products)

Returns processing

Finance (tasks related to shipping)

Customer service (tasks related to shipping)
Batch processing allows for hundreds or thousands of orders to be processed at once. In addition, it forces shippers to evaluate their shipping policies and make sure they are standardized, consistently enforced and measured for future improvements. This is accomplished by way of shipping rules.
5. Failing to properly configure shipping rules
Explaining the proper way to configure NetSuite shipping rules is a lengthy subject. So here's what you need to know in a nutshell: Dynamic business rules associated with NetSuite shipping plugins let you account for all possible scenarios. Some of these include:
Unique rules for parcel and freight orders

Shipping subsidy rules (flat rate or free shipping, when and why)

Carrier selection criteria based on shipping cost

Carrier selection criteria based on available services

Carrier selection criteria based on carrier performance

Carrier selection criteria based on damage rates

Delivery area and oversized surcharges
These options also improve your customer service and can be used to encourage customers to behave a certain way. For example, you can set your shopping cart to notify the customer something like, "Add one more item to your cart to qualify for free shipping."
Rules like these are extremely valuable because your shipping software is calculating your cost and requirements behind the scenes to ensure the order is meeting profitability requirements. But, the only way the software knows how you want it to operate is if you take time to set it up the right way. The time spent accurately configuring shipping rules results in one of the highest ROI activities in today's market.
6. Inefficient order packing and cartonization
Inaccurate packaging can cause higher shipping rates and additional material costs, not to mention the negative environmental impact. Larger boxes take up space quickly in a truck, and if products are getting improperly packaged, more trucks are needed for transportation. 24 million extra truckloads are shipped annually in the U.S. as a result of shipping boxes that are too big. That's 1.75 billion gallons of wasted diesel and 17 billion kilograms of carbon dioxide entering the atmosphere.
ShipHawk's NetSuite shipping software helps optimize packaging by selecting the right container every time.
7. Shipping the wrong item to customers
Have you ever received the wrong item in the mail? How disappointed were you? Maybe you were in need of that item as soon as possible, so it was extremely frustrating that the wrong item was sent. Or maybe it wasn't an item you needed fast but more of an inconvenience, and now you have to take more time out of your day to contact the company to resolve it. You will start losing trust in that company and stop purchasing from them.
Typically companies quickly resolve the solution by shipping the correct item and letting you keep the incorrect item. It might not seem like a huge deal on an individual basis, but as the number of these incidents rises, so does the cost for the company. The cost of the incorrect product, along with packaging and shipping rates adds up quickly. Not to mention the extra labor on the customer service and warehouse end. It is important to have a high-quality shipping software that streamlines the process while minimizing shipping errors to save you time and money.
Watch your business thrive with ShipHawk's NetSuite Shipping Software
Avoid these NetSuite shipping mistakes and watch your business thrive. Consolidate all activity to the NetSuite dashboard. Utilize all appropriate carriers and carrier services. Leverage scan-to-ship technology to automate order fulfillment and batch process orders. Configure shipping rules for a fully-enhanced customer experience.
Want to learn more about ShipHawk's NetSuite-compatible shipping plugin and find out if it's right for you? Check out our website or talk to a ShipHawk expert today!