The Best Shipping Options for Small Businesses
There are many options for small businesses when it comes to shipping. It depends on the type of shipping needed, but if parcel,LTL, and blanket wrap are all needed, or any combination of the three, the best shipping options for small businesses will be through an online platform that allows for comparing rates. A small business usually doesn't have the bandwidth or funds to invest in accounts and relationships with many different carriers. However, if the business is in need of freight and blanket wrap options, a free platform like ShipHawk is a great option to compare rates with multiple carriers, increase operational efficiency and save money.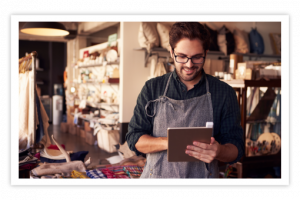 Small businesses who only need to ship small parcel can get by with a ShipStation account. When it comes to blanket wrap and LTL freight shipments though, shipping can become much more complicated. A dashboard like ShipHawk's, which utilizes tracking updates for all shipment types to manage shipments and keep up with orders, can help simplify complex shipments. ShipHawk's dashboard also allows for exception management, so that all problem shipments can be viewed and managed in one place, and can be resolved by only needing to contact one company versus multiple carriers. Furthermore, ShipHawk also gives the option to work with home delivery carriers such as Pilot and XPO, and gives small businesses access to inside delivery and unpacking of crated and palletized shipments with such carriers. This can help ease the often complicated process of shipping LTL successfully to a residential delivery.
Using ShipHawk's shipping options can be very beneficial to small businesses, especially if they ship high volume and need to ship a diverse range of items. Not only does ShipHawk allow businesses to compare and contrast ShipHawk's rates to existing negotiated rates with carriers, but as small businesses grow and have funding available, ShipHawk offers custom development and build out of features for the business.
When you google "shipping options for small businesses," there many articles stating how difficult and tedious it can be to build a shipping logistics system from scratch for a small business. Luckily, a small business can easily utilize ShipHawk's platform to gain access to a fully integrated shipping network, without the hassle of building it themselves. Once the business has a general structure in place for how shipping is charged to the customer, ShipHawk's platform can show real time shipping rates on the business' website. Furthermore, small businesses can choose to offer free shipping to customers and simply utilize ShipHawk as a non-customer facing, back-end shipping management tool. ShipHawk can offer advantages to many different types of companies, but for small businesses, the instant access to rate comparisons between carriers is probably the most important and useful.