ShipHawk CEO's new book, Adapt or Die, Your Survival Guide to Modern Warehouse Automation is finally available!
ShipHawk Co-Founder and CEO Jeremy Bodenhamer has written a new book and it's hot off the press and officially launched today! Adapt or Die is a new book on eCommerce operations that delves into how crucial warehouse automation is.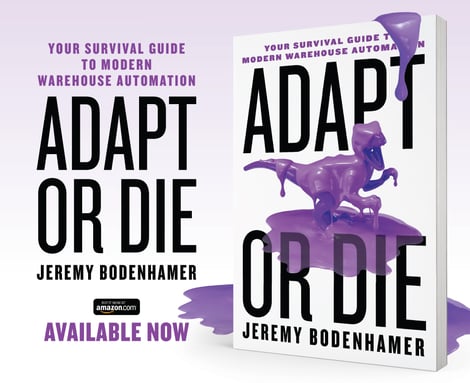 What is Adapt or Die? Operations has been overlooked for too long. There are countless books on sales and marketing, but very few on logistics and operations. What sales and marketing books fail to mention is that very few sales and marketing efforts can be successful without a strong operations component behind the buy button.
Added perk - We are offering a discount on the Kindle version of the book from its full list price down to $0.99 for the first week of launch (that's today through this Friday only) so we can share it with friends and family inexpensively. We'd love to offer our blog readers a discounted copy! For those of you without Kindles, the paperback and hardcover versions are also available.