ShipHawk Recognized as an Acumatica-Certified Application
ShipHawk is excited to announce that our advanced fulfillment software is officially an Acumatica-Certified Application (ACA). Acumatica is a comprehensive, browser-based Cloud ERP solution optimized for ease of use, adaptability, mobility, speed, and security.
With this certification, ShipHawk will continue its mission of leveling the playing field by empowering eCommerce businesses using Acumatica to increase their order throughput and reduce shipping costs with its proprietary packing and shipping solution.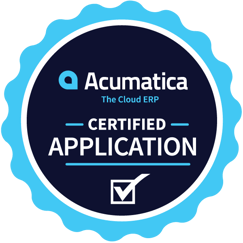 The ACA title highlights outstanding development partners whose applications have met the highest standards set for Acumatica integration and functionality. What's more, to become an Acumatica-Certified Application, ShipHawk had to demonstrate commitment to quality by passing the Acumatica software test and aligning to future Acumatica roadmap releases.
Upon ShipHawk's ACA certification completion, Christian Lindberg, vice president of partner solutions at Acumatica, expressed, "Customers who want to stay competitive need flexible, responsive technology to execute their long-term business strategies. Our ACA label is built to help customers find applications capable of delivering that. We're proud to recognize ShipHawk as an Acumatica-Certified Application. It masterfully utilizes the Acumatica platform to meet customers' evolving business demands."
The ShipHawk team is looking forward to partnering with Acumatica and helping its users provide a world-class shipping solution to accompany their best-in-class ERP.
If you are an Acumatica customer looking to automate your fulfillment process and increase order throughput, schedule a call with a member of our team today.